Vestland Wedding in Førde & Vassenden
As a wedding photographer, sometimes I get to o travel quite far for my couples. This time I took my whole family with me and had a little workation in Førde and Vassenden.
Eli & Terje is from Førde. It's a town on the West coast of Norway also called Vestland and over 400 km away from where I am based in Drammen.
First Look at Huldefossen Waterfall
But my day started with organizing their First look at the Huldefossen waterfall which is 15 min from Førde. This was an unusual First look, just because Terje waited for Eli together with their 2 kiddos. But it was so cute. Especially when the little one said – "Pappa see pa Mamma!!!" And pushed dads face to look at the mum. I had to hold my tears back because it was such a precious moment. Also, we really hoped to get closer to the Huldefossen waterfall but it has been raining for a few days so we made a last-minute decision to just do it on the road, and adore the waterfall from further away.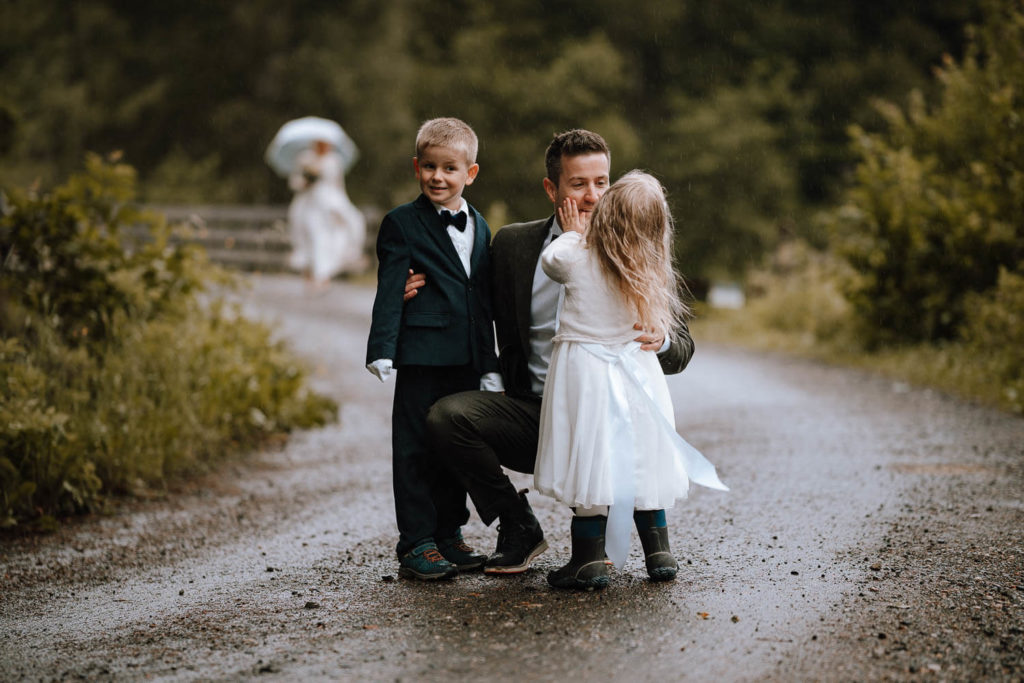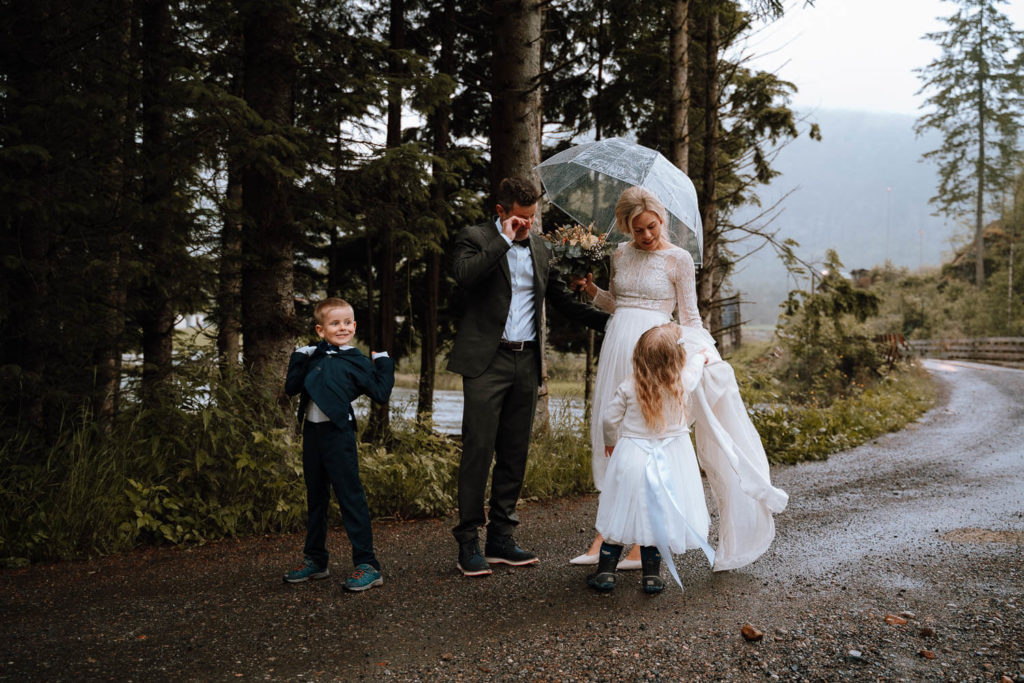 * Want to know more about First Look? Here is a recent post about why you might consider one for your wedding.*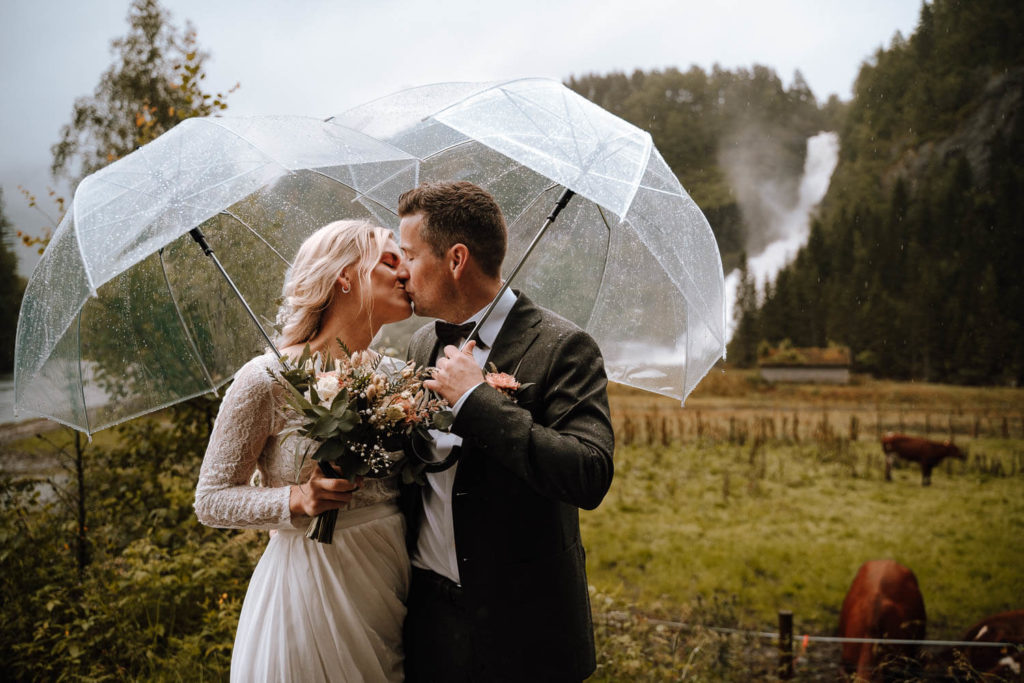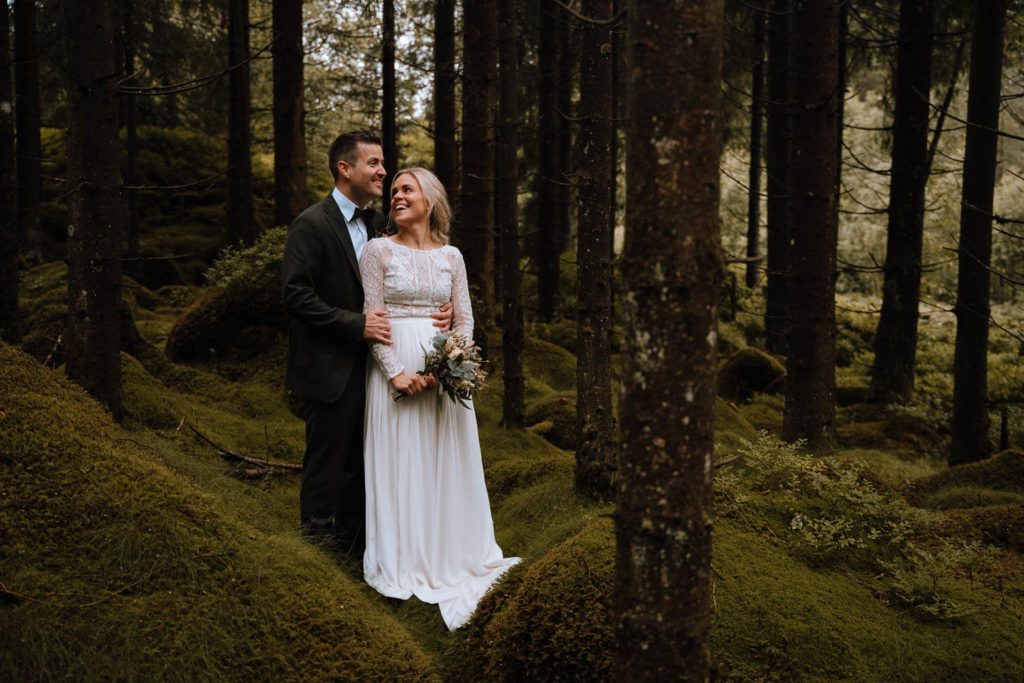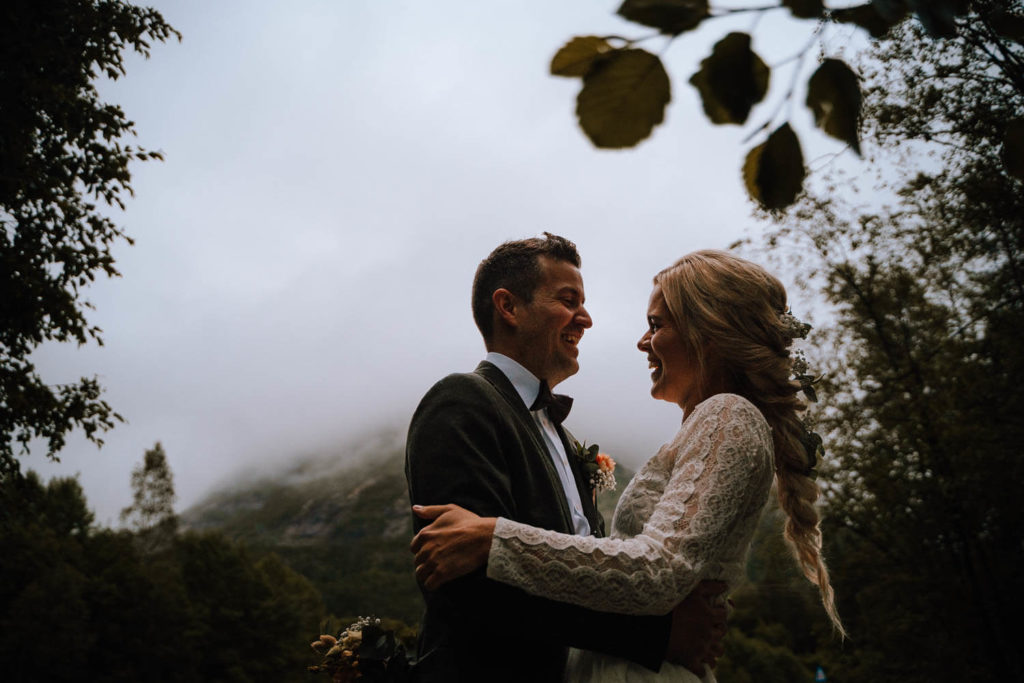 Wedding Ceremony in Vassenden at Gjesthalla
10 min drive more and we arrive at Vassenden – a small town at the beginning of Jølstravatnet lake. This location is an awesome alternative if you want to be close enough to Førde but want privacy and to be able to dance until the morning.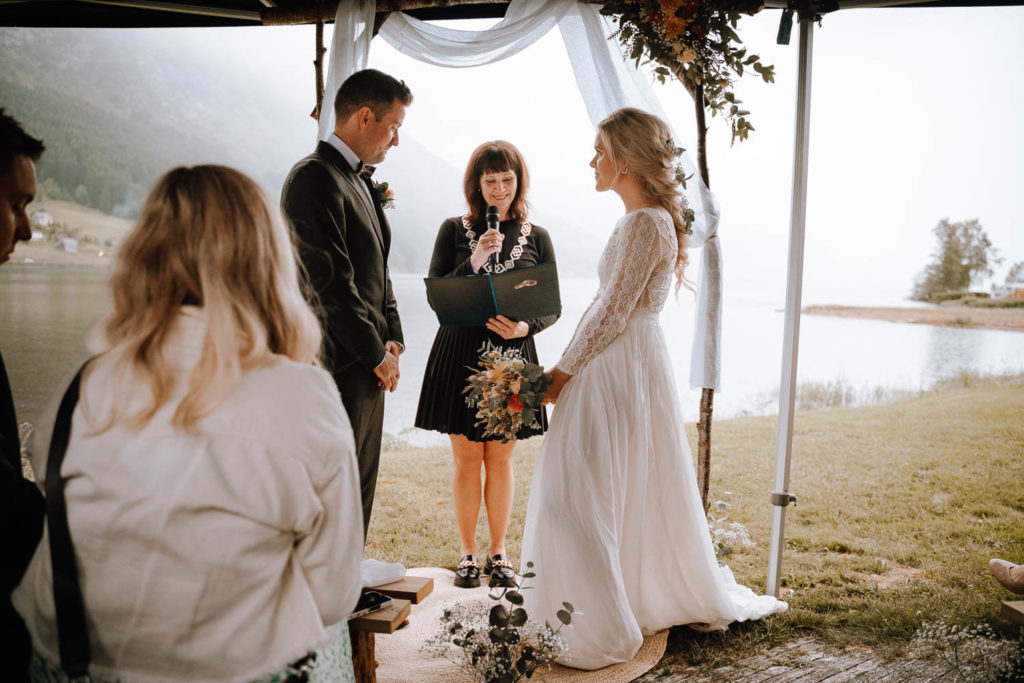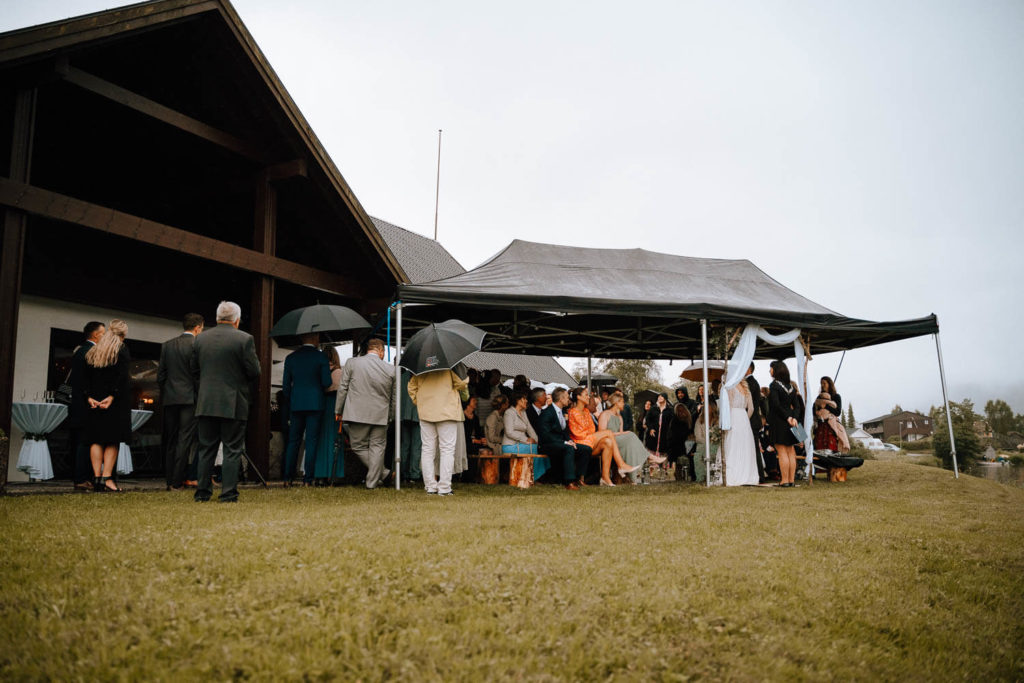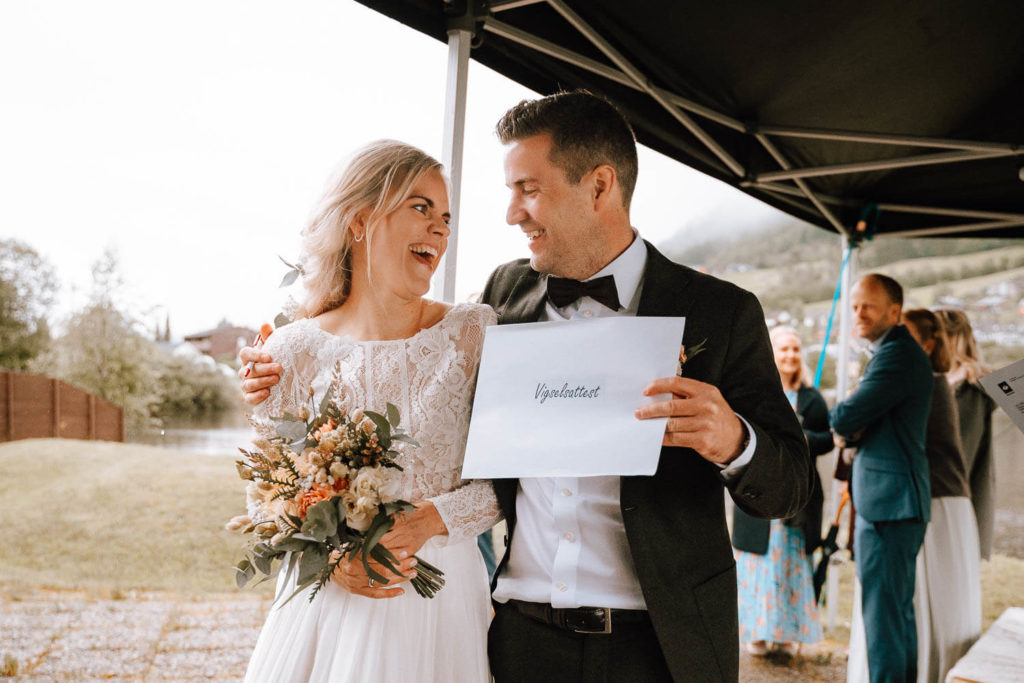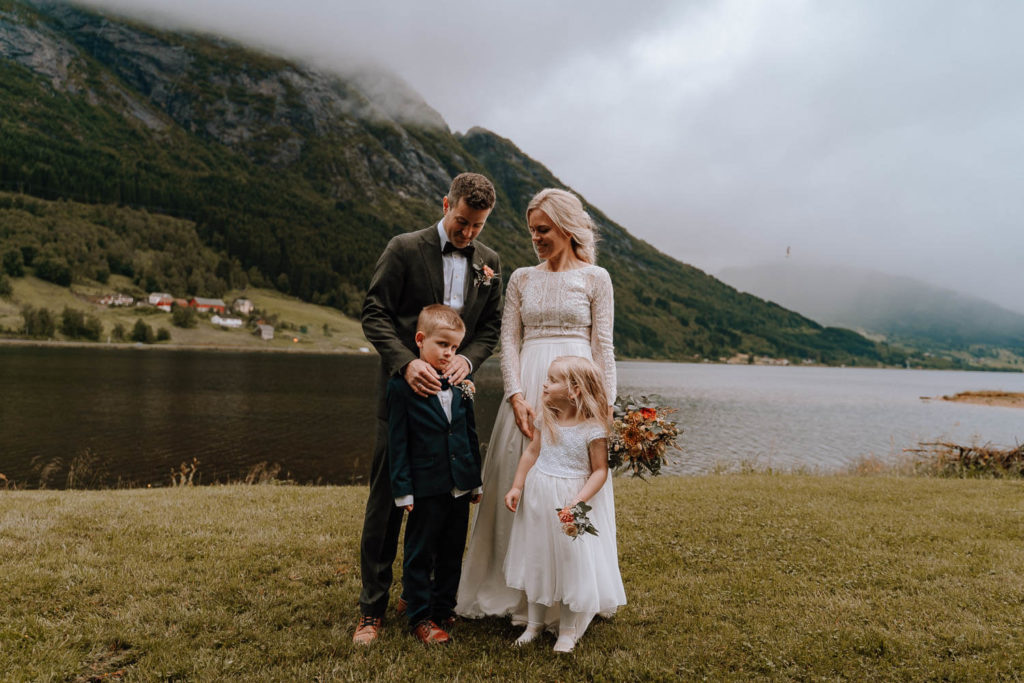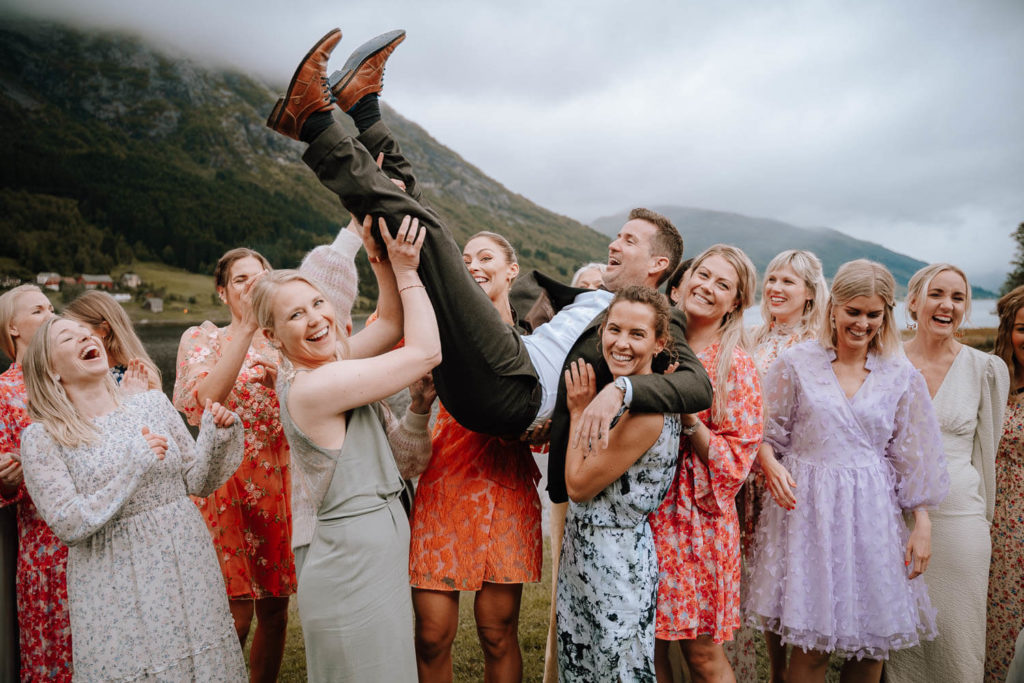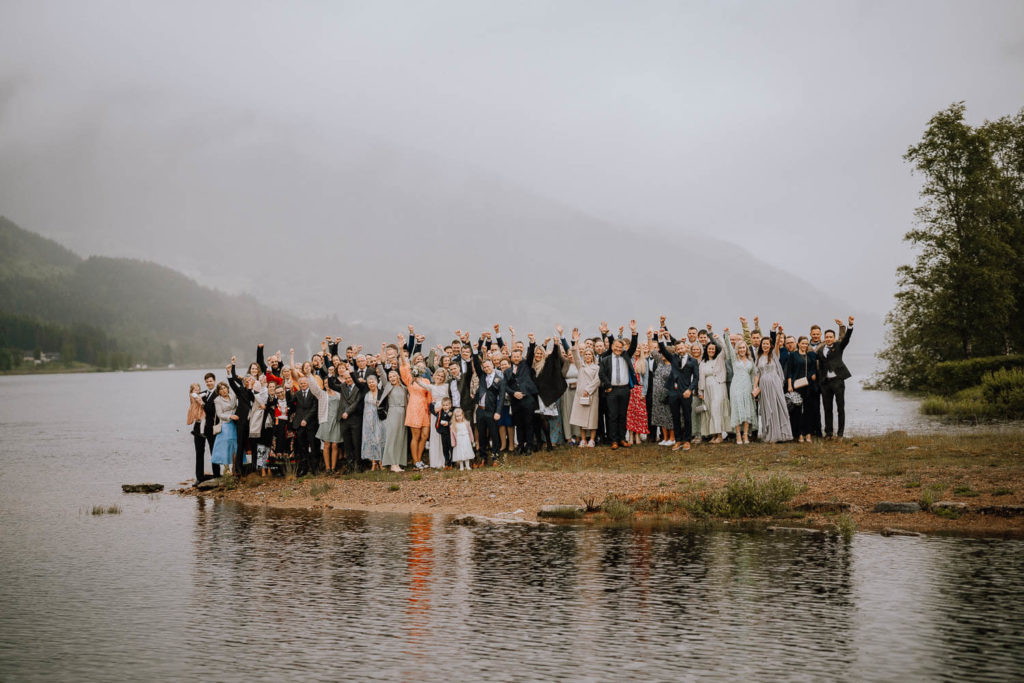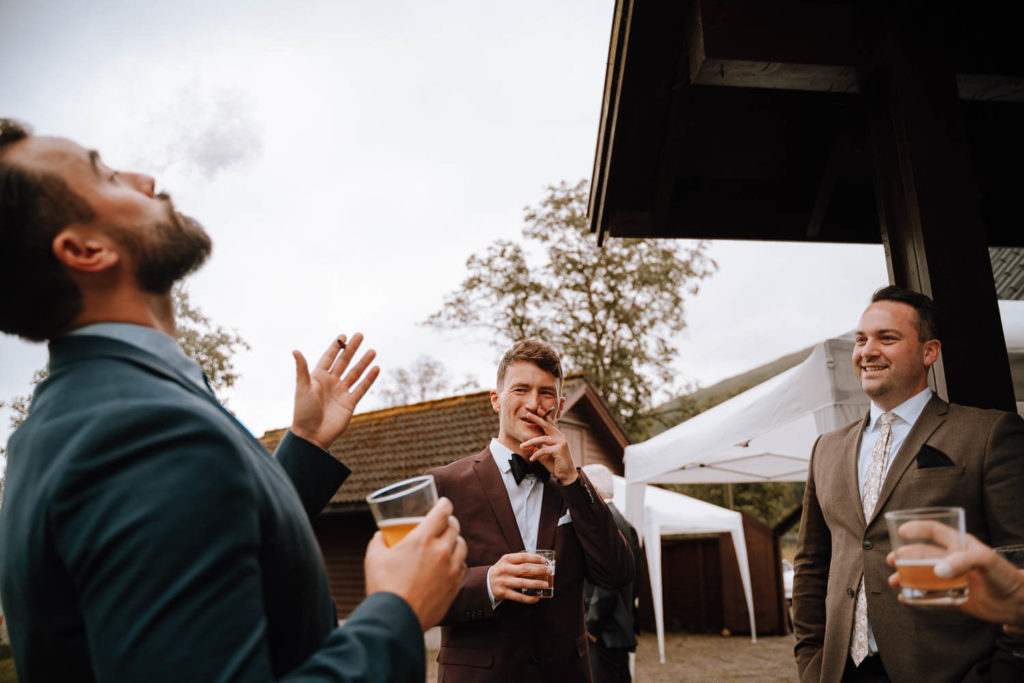 Vestland Wedding venue – Gjesthalla, Vassenden
Gjesthalla is a remote location on the shore of Jølstravatnet. It's quite a spacious wedding venue, with lots of potential. But since it was a cloudy day, yes you have to think of additional fairy lights, candles, and whatever you can add to bring light into the space without needing to turn on the main lights.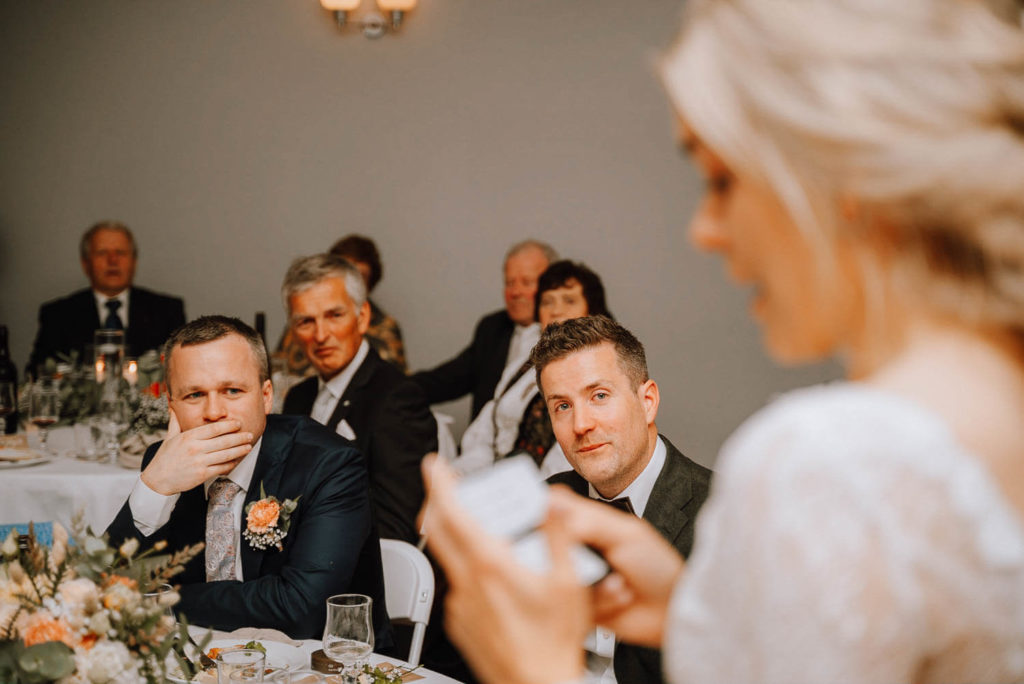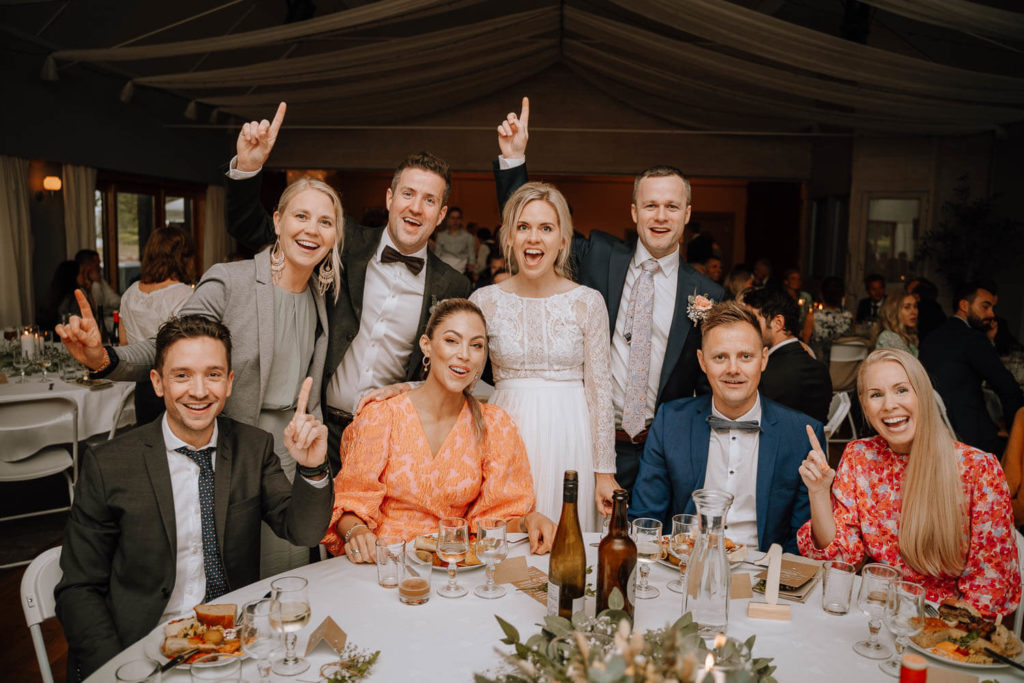 End of the day for this wedding photographer
They booked me for 8 hours so my time with the couple was going to an end. Just before I left, I asked Eli & Terje to get some last portraits with the super cool mountains surrounding us. It was raining all day long, and as much as I hoped to get some sun on my couple, we wedding photographers still can't change the weather. Am I sad about it? No, not at all. Somehow it made the wedding look really cool and moody and as long as my couple is happy, I am pleased.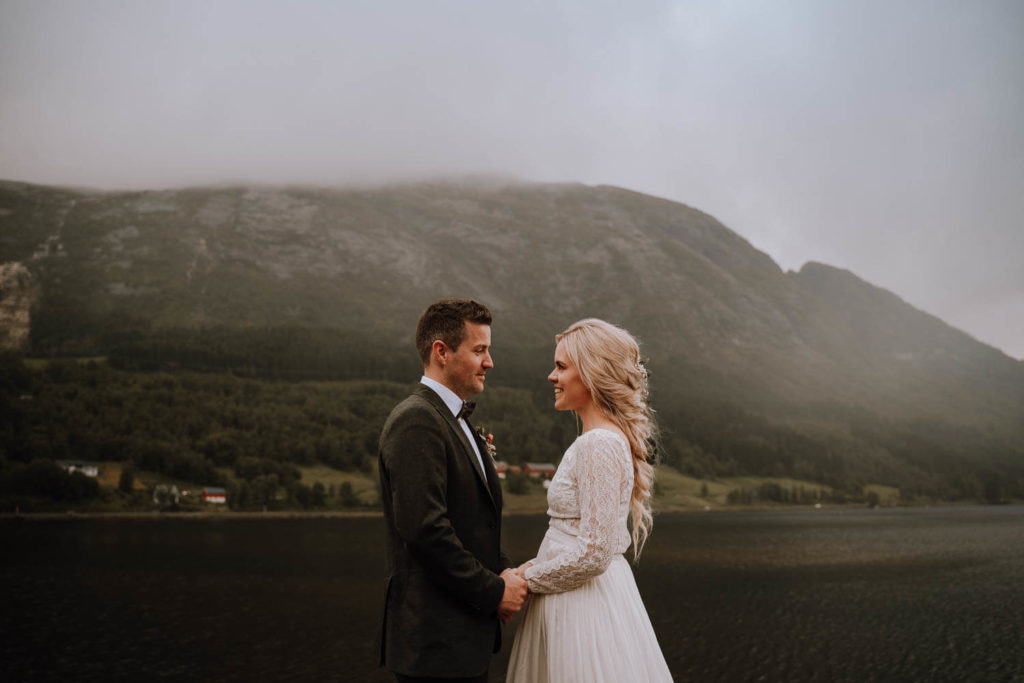 I truly hope one of their friends decides to get married, and I get to visit these parts of Norway again. All of the trip was a total blessing. And because I was able to bring my little family with me, it made it even more special.
Skol Eli & Terje
* If you're looking for a wedding photographer in Vestland, most of my packages include travel so Click here to check out my wedding photography packages*