Oslo city wedding with ceremony at Dyna Fyr
If you're considering that City wedding in Norway – Oslo is the perfect location. Adam&Josefine were looking for the most unique location in Olso, and they found Dyna Fyr which actually is a lighthouse in the middle of Oslo Fjord. But you can't do an Oslo City wedding without doing portraits in one of many Oslo parks. So I suggested Rojal Palace Gardens (Slottsparken) which in the middle of the summer looks stunning.
First look in Rojal Palace Gardens (Slottsparken)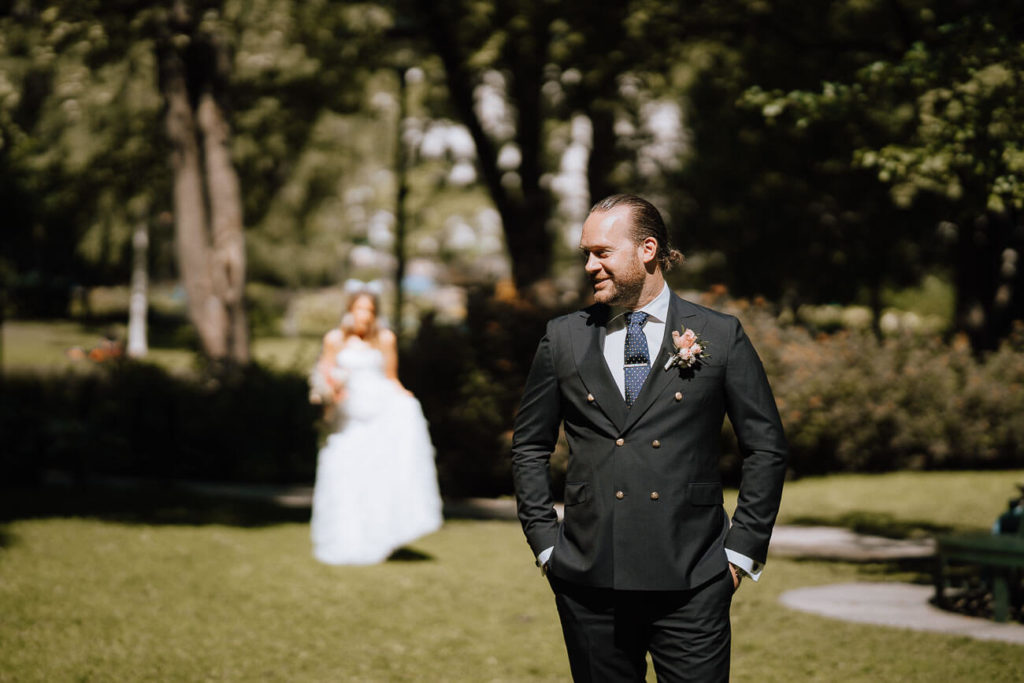 I love when my couples choose to do the first look. It's just so special, and Slottsparken is just perfect for that. Also since they wanted to do most of the couple's portraits before the ceremony in Dyna Fir, the Rojal gardens offered us endless different looks, backgrounds, and perspectives.
*Click here for 5 reasons why you want to do a first look.*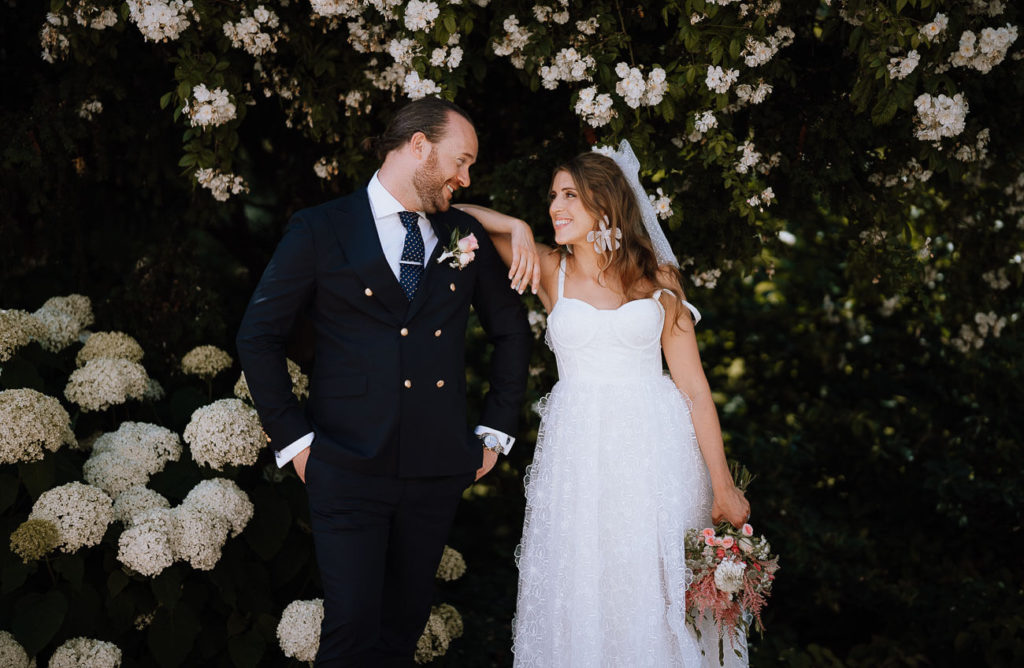 Palaces Gardens in the middle of the summer are extraordinary & offer endless photographic opportunities on every corner of the massive park that's over 22 hectares surrounding The Royal Palace (Det Kongelige Slott).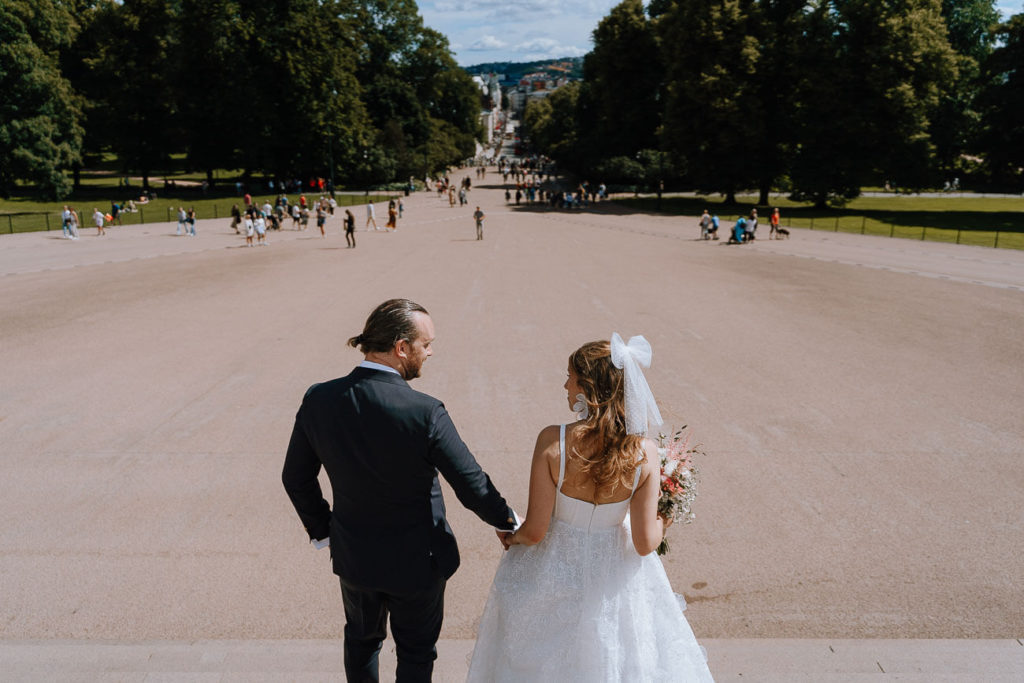 Epic boat ride to Dyna Fyr
This is not the first time I have driven a boat at a wedding, but common, isn't this the coolest way to a ceremony ever? Just so you know, this boat ride is included when you book the venue.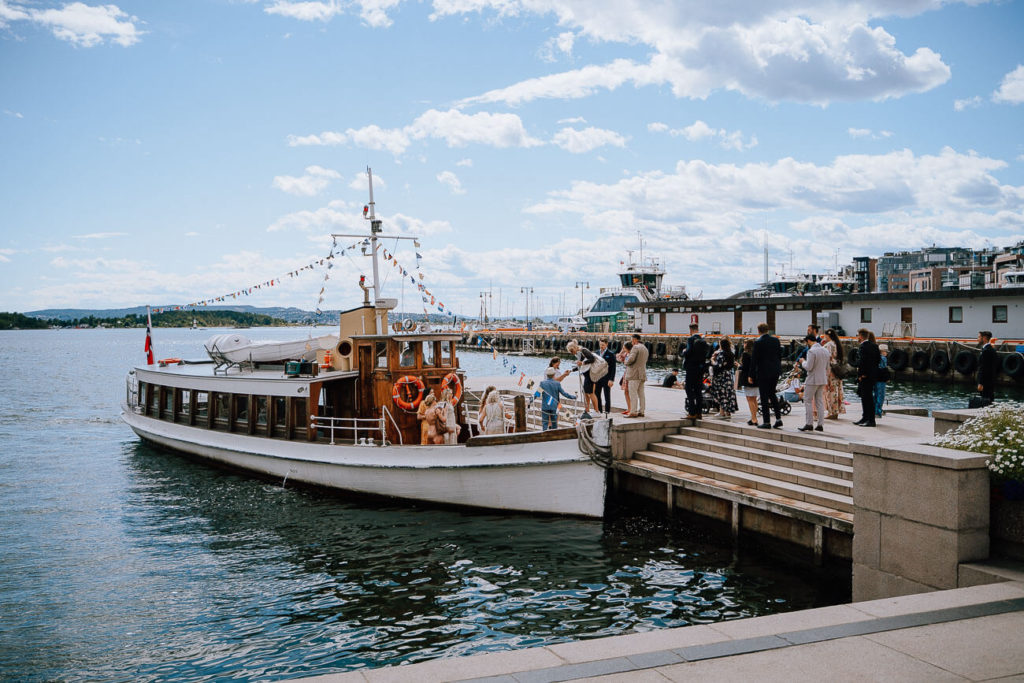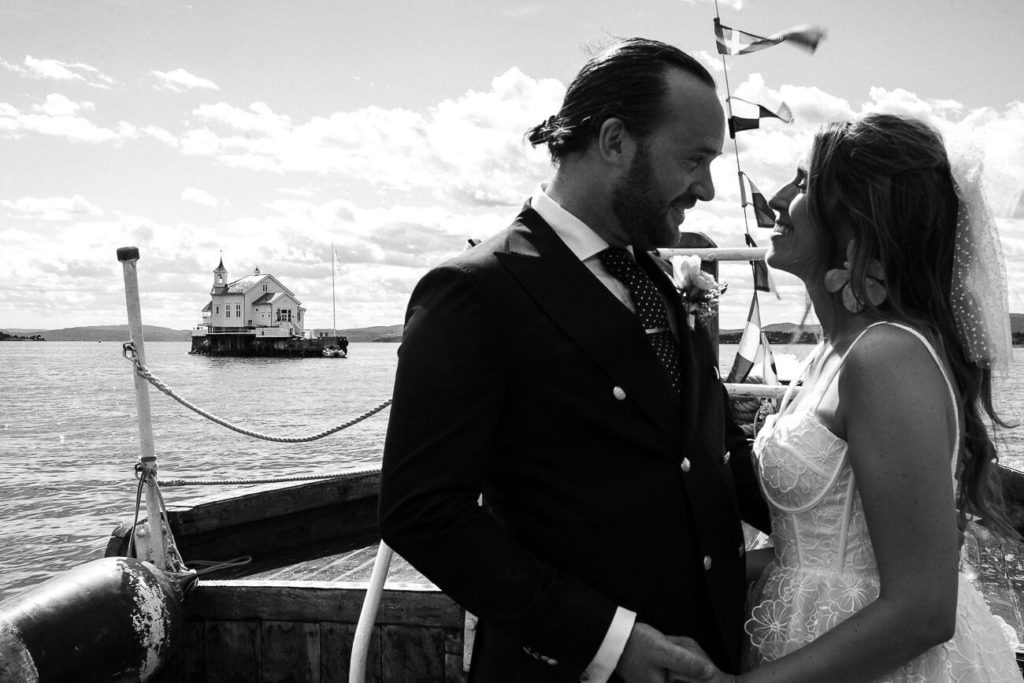 Humanist wedding ceremony at Dyna Fyr
Shortly after it was time to start the ceremony. It was quite a typical Humanist wedding ceremony which is very popular here in Norway for people that want to get married outside churches and the customs of the church.
*Click here to see another Humanist (Humanitarisk Bryllup) in Kjeller Gård*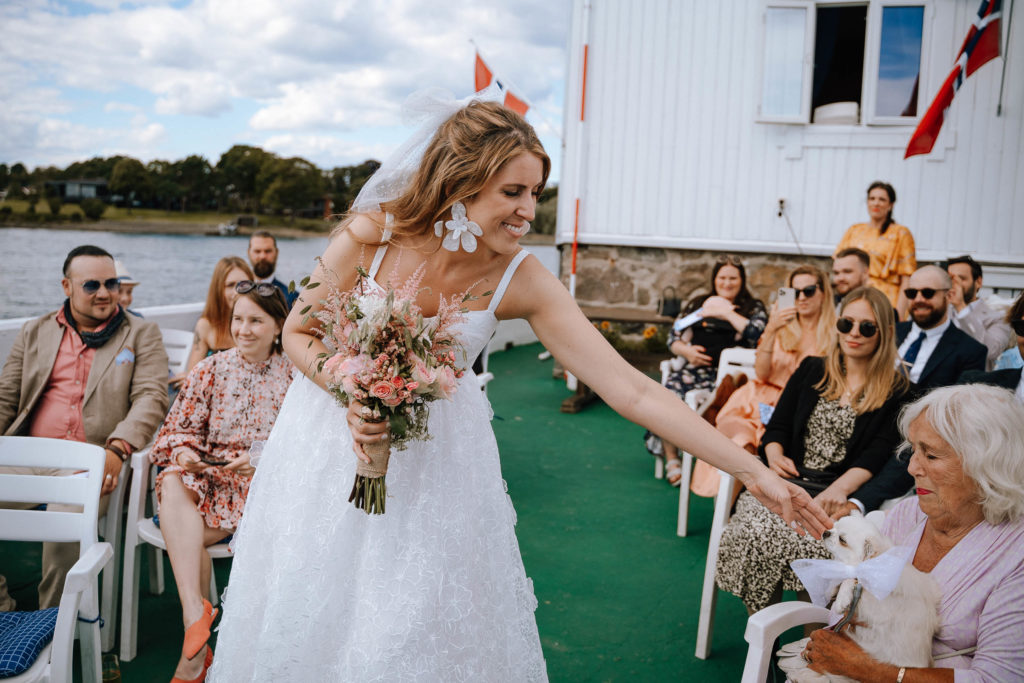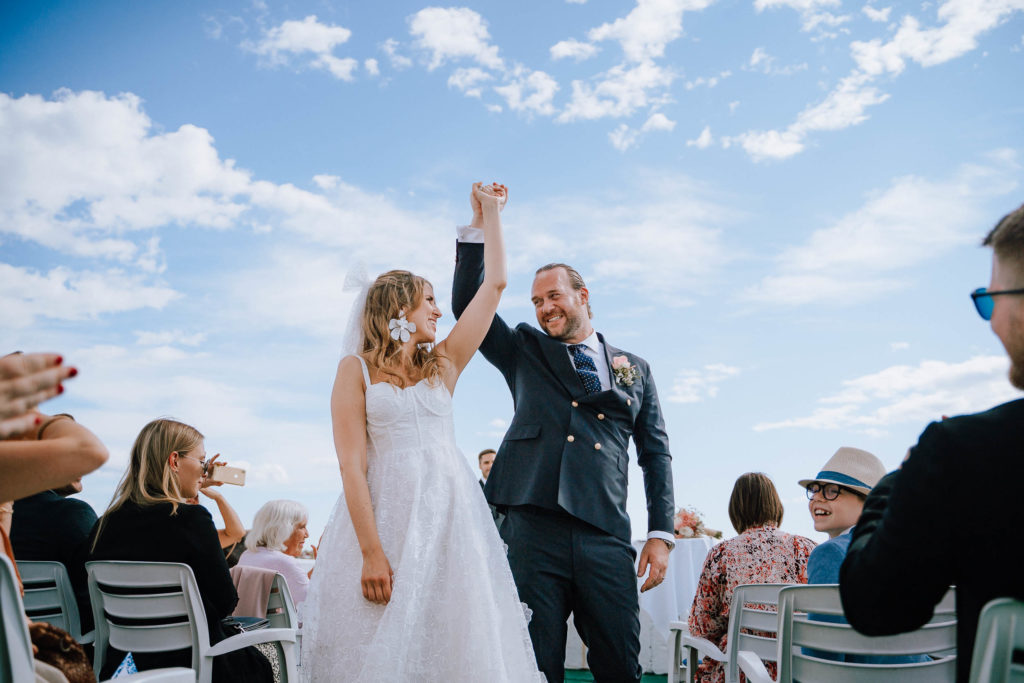 And if you have been here for a while, you know I can but I can't do portraits without capturing the shenanigans 😂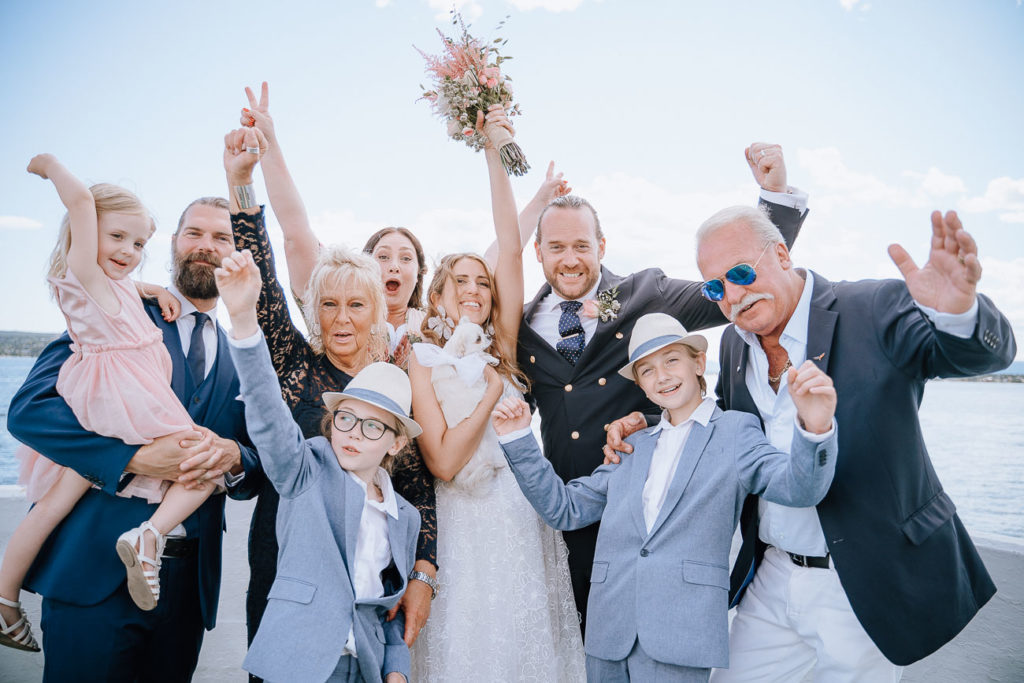 Wedding dinner at Dyna Fyr
This lighthouse in the middle of Oslo Fjord is a tiny house. Smartly built and very spacious, but still a tiny house that can host up to 40 guests. The food was fantastic. And as a photographer, sometimes I see the real faces of the service people, and they still treated me as a treasured guest ⭐⭐⭐⭐⭐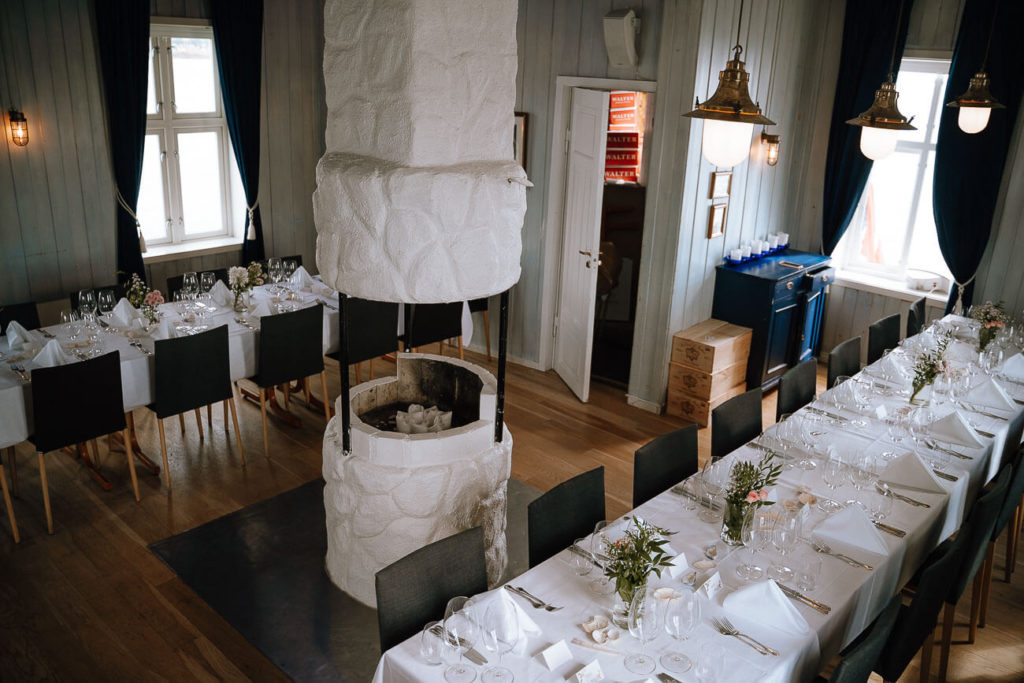 It was time to head back to Oslo, but before, how about this creative group photo?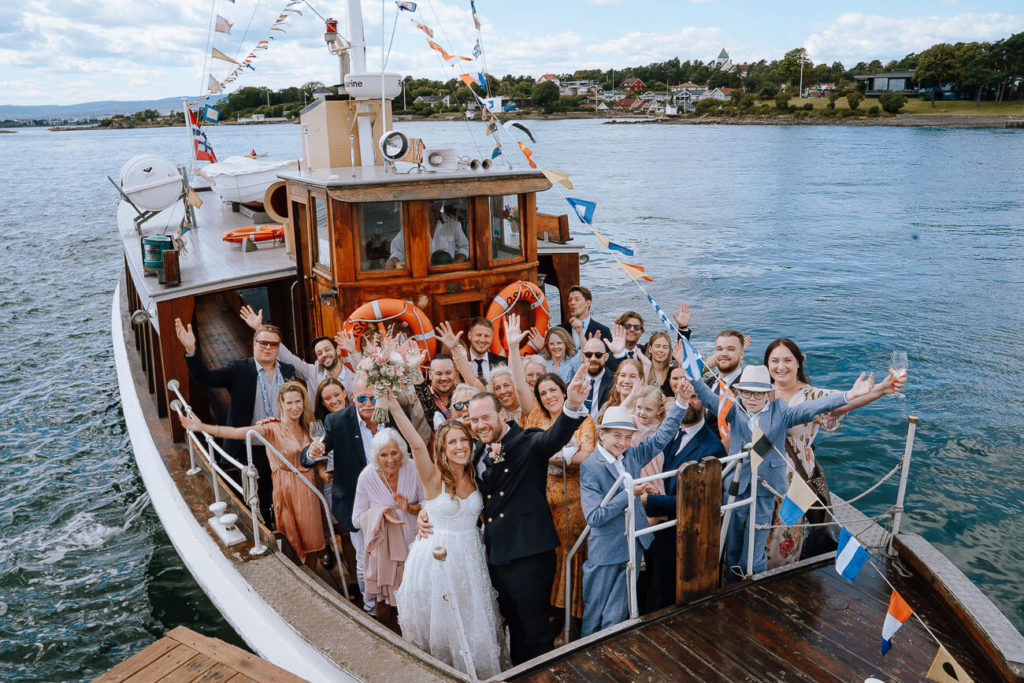 When I say every wedding is unique, this is what I mean. We had 6 hours together, and my clients were more than delightful.
Overview of wedding vendors for this Oslo City wedding
Humanist ceremony by www.human.no
Catering&venue – Dyna Fyr
Bakery – Sverre Sætres Konditori
Makeup Artist – Bride's sister Celine Forsberg
Wedding dress By Malina
Suit designer and shop Oscar Jacobsen
*Like what you see? Click here to see my wedding photography packages.