Humanist wedding in Kjeller Gård, Lillestrøm
Anine&Martin reached out way back in 2019. And we all know what happened in 2020. Yes they, just like many other couples had to change the wedding date multiple times until they actually came back to their original date just because restrictions became less strict and the date was still open with both the venue and me, the photographer.
Happily, It was a magical day with over +30°C and full direct sun & my day started with Anine getting ready at her home on the outskirts of Lillestrøm.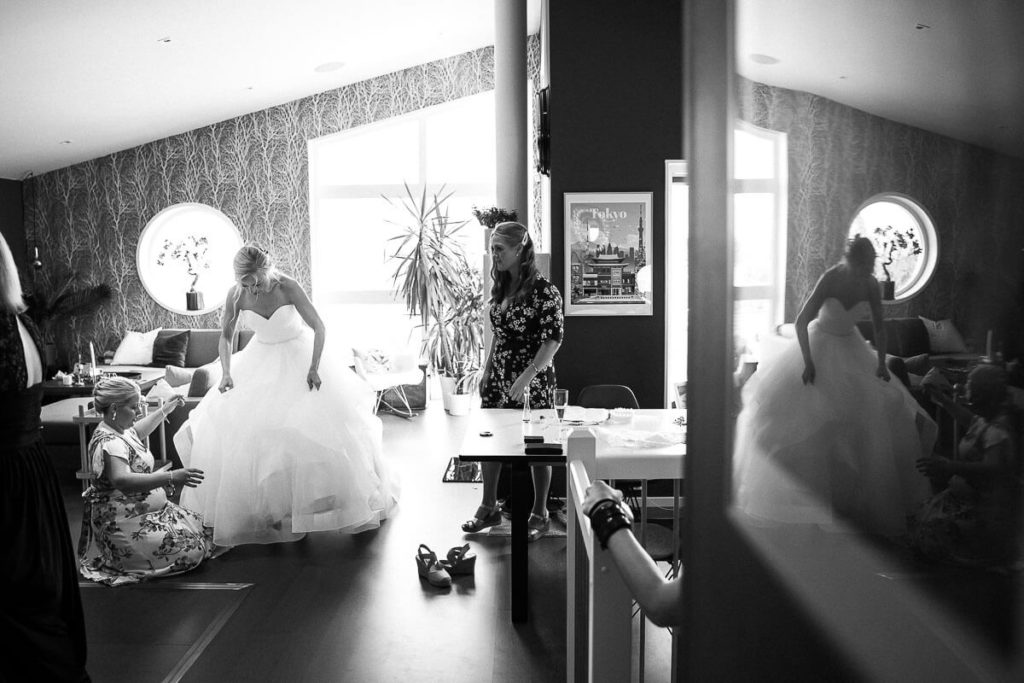 Outdor ceremony in Kjeller Gård
Anine&Martin chose to have a Humanistisk wedding because they had both already experienced the grand church weddings. So now they wanted a simple outdoor ceremony that was free of expectations and built just for them.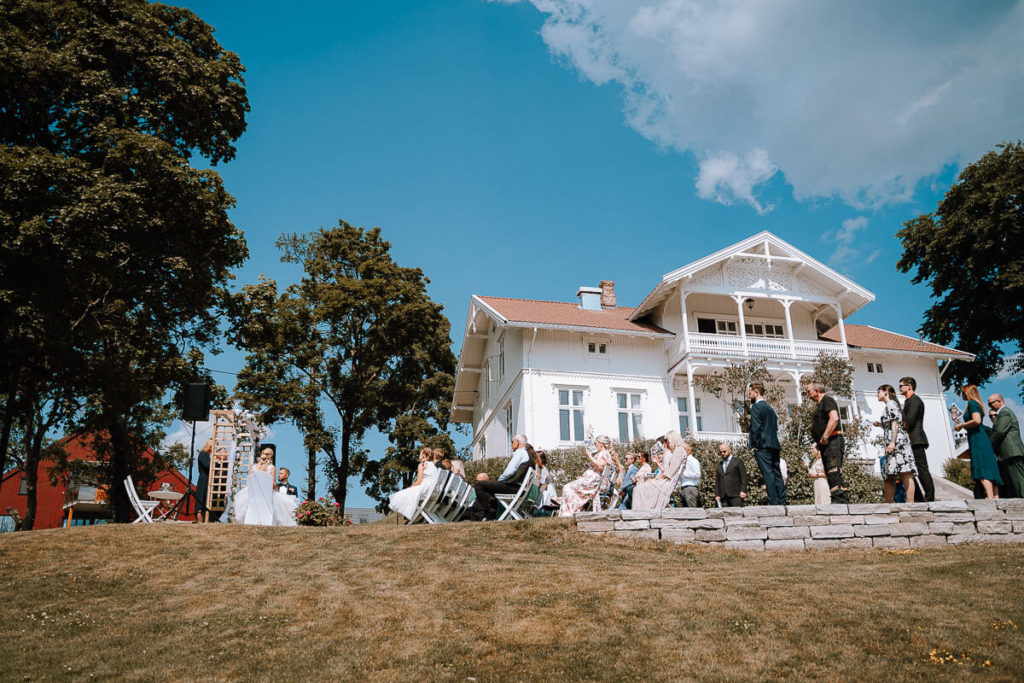 What is a Humanist wedding & why it's so popular in Norway?
I feel about 30% of my couples have chosen a Humanist ceremony. And if you are looking to have an outdoor ceremony, or are not really religious type, or are from 2 different religions, it's the way to go. It's an easier, more custom way to have a wedding ceremony your way. They have over 150 Marriage officiants all over Norway and are especially favored for elopements.
*Here is more information about Humanistic weddings*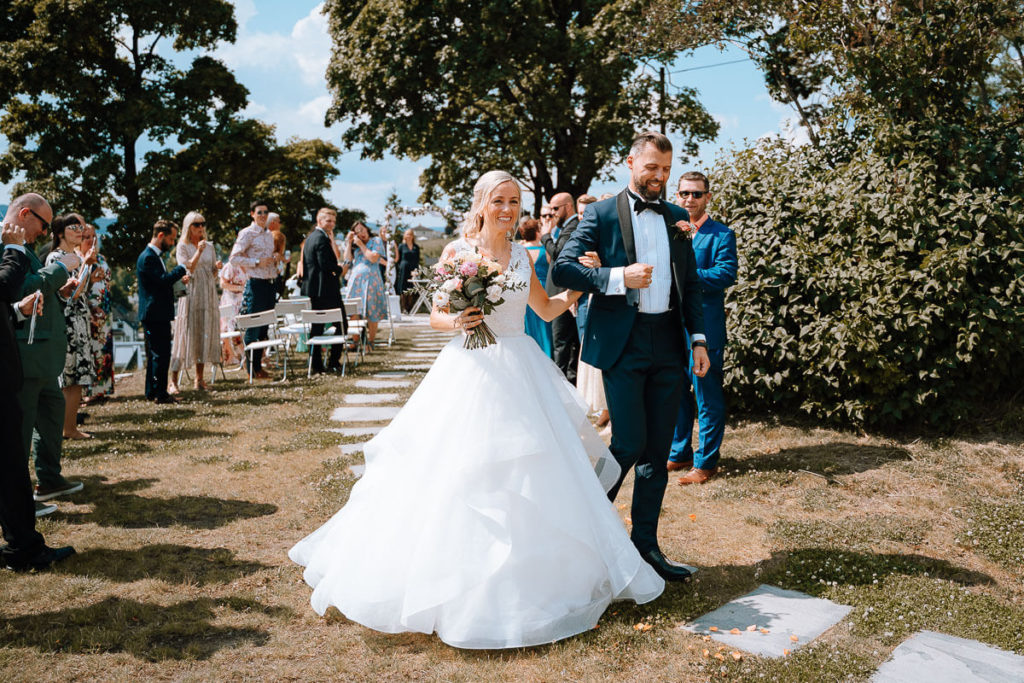 Wedding portraits in Kjeller Gård
Kjeller Gaard is one of the most prestigious wedding venues close to Oslo in Lillestrøm. It's a true historical gem with multiple rooms, high ceilings, and a modern interior. Since it was incredibly hot that day, the first portraits of the day were all inside.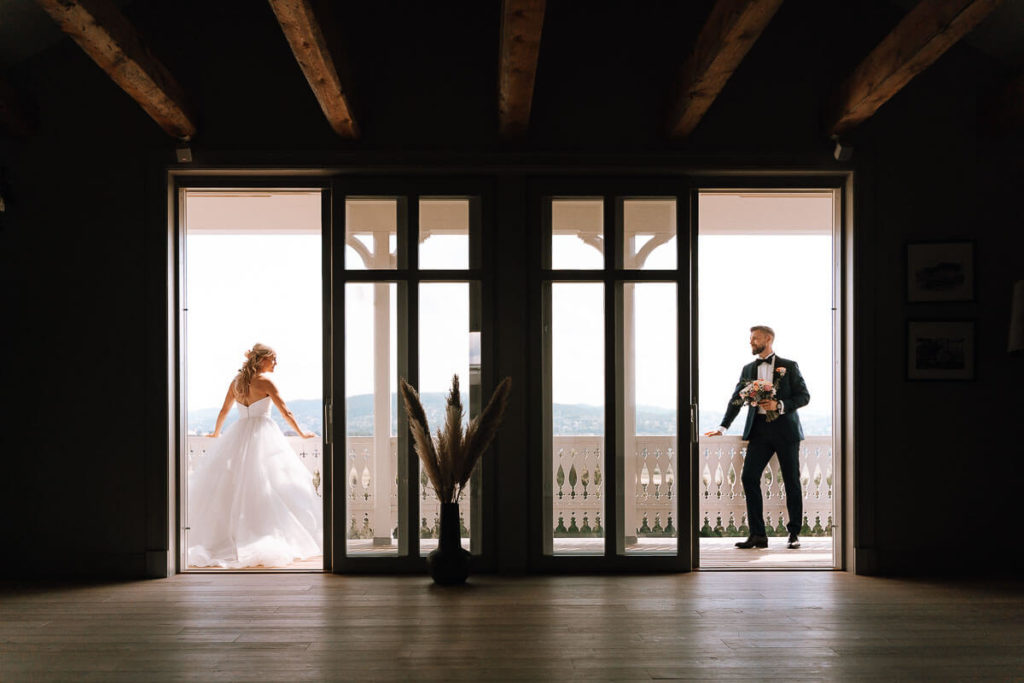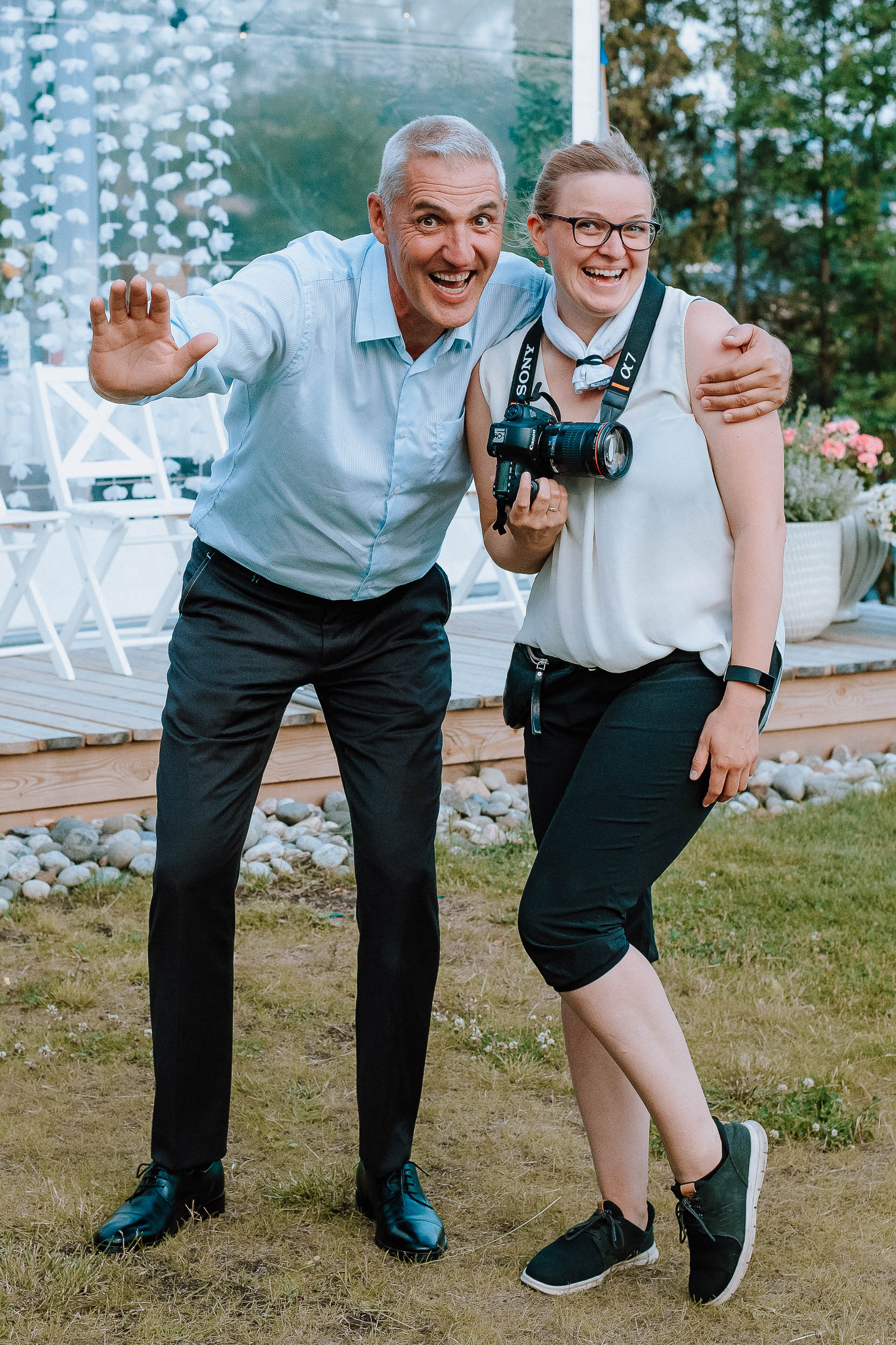 I was all day long taking care of others to not get overheated only to get overheated myself. I went full red, sweating, and dizzy. I ended up putting ice in a towel, wrapping it around my neck, and tying it with a hair ty. Helped like a charm.
In the middle of the dinner, we had some portraits of friends and family as well as a big group photo in the Kjeller Gård itself.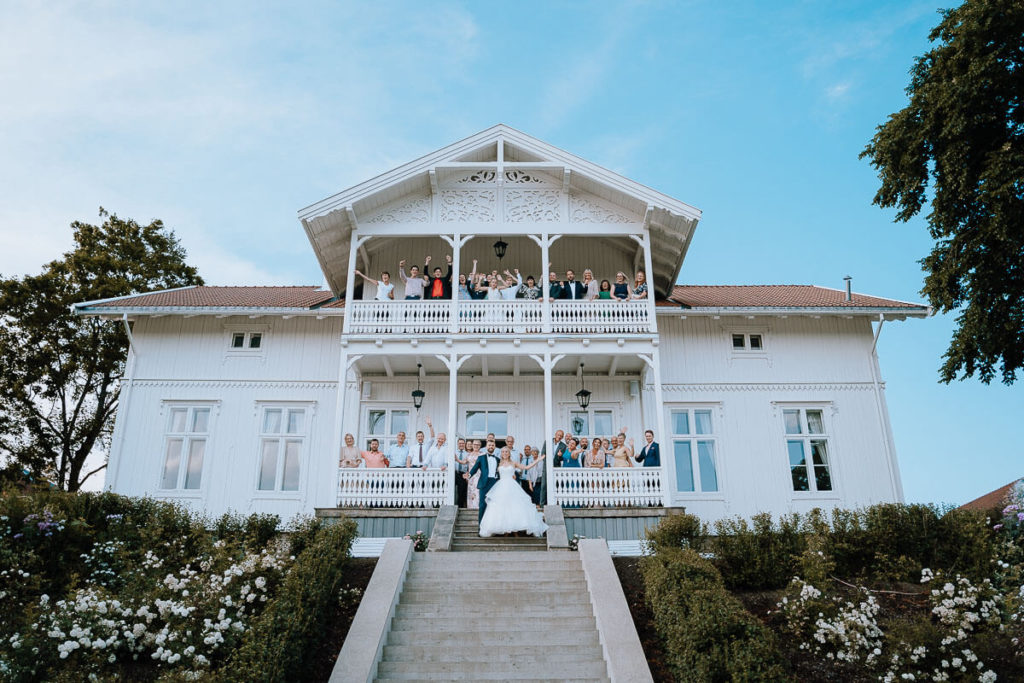 Note – I am not a big fan of formal, stiff portraits in general. And neither are my clients. I do take a couple of safety shots (for the grandmas), but quite fast move on to organic, fun portraits that actualy will become part of wedding albums.

Inese Photo
Also, I like to split portraits up into multiple smaller increments. The last set of portraits for my couple was just before I left and it also was during the sunset. Yes, we planned that beforehand.
Here is a post all about why it's beneficial to split your portraits up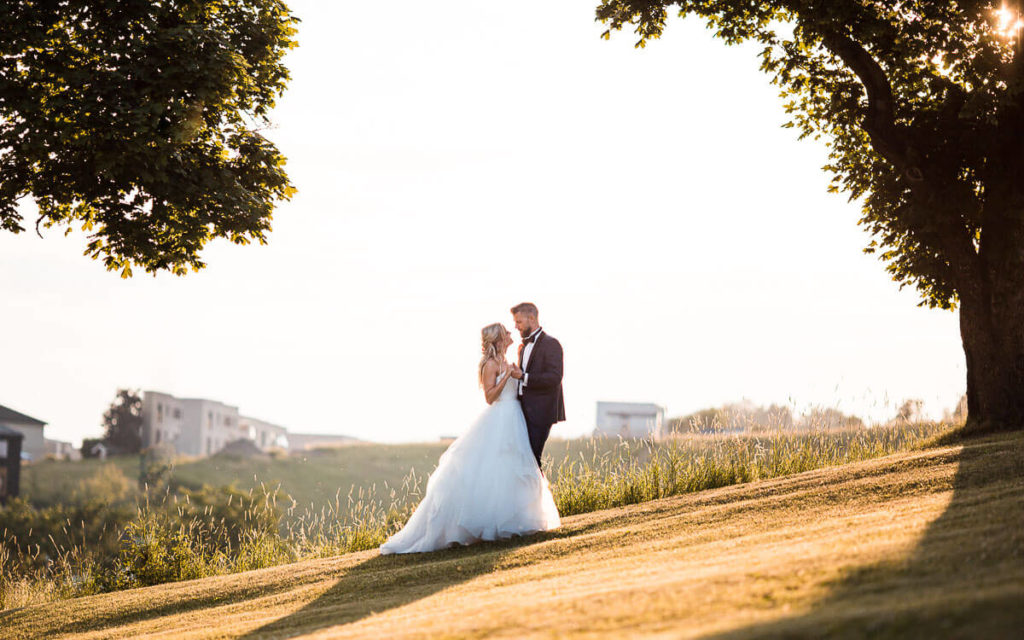 Overview of wedding vendors for this Humanist wedding in Kjeller Gård, Lillestrøm
Wedding venue – Kjeller Gaard, Lillestrom
Wedding dress – Tres Chic bridal wear
White Gold Rings from Gullborgen
Catering – Rockekokkene, Oslo
Ceremony by Human Etisk Forbund
Wedding flowers – Isaksen blomster
Bridal Hair by Kamilla from – Studio Alf Hair Relax in Lillestrøm
If you enjoyed this wedding story make sure to check out other my wedding posts or
Click here to see my wedding packages and book your wedding photographer.