Summer Wedding at Bogstad gård in Oslo
. Here is Victoria & Håkon's wedding story.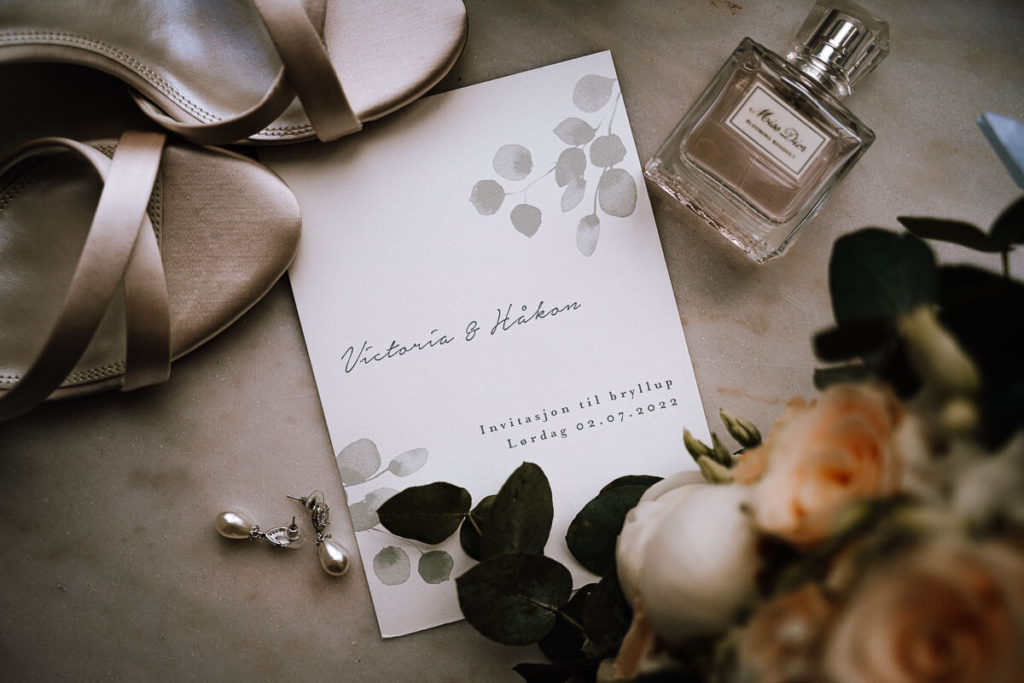 Getting ready at Hotel Bristol
My day started with Victoria and her bridal party at Hotel Bristol. It's a classic luxury hotel located in the heart of Oslo & their bridal sweets are spacious & bright and perfect for the brides-to-be and all of her bridesmaids.
Ceremony at Nittedal Kirke
30 min drive from Hotel Bristol to Nittedal Kirke. It's a typically neo-Gothic 19th-century wooden church with some interior pieces from the 17th century. The family and a little bit nervous groom were already waiting for us.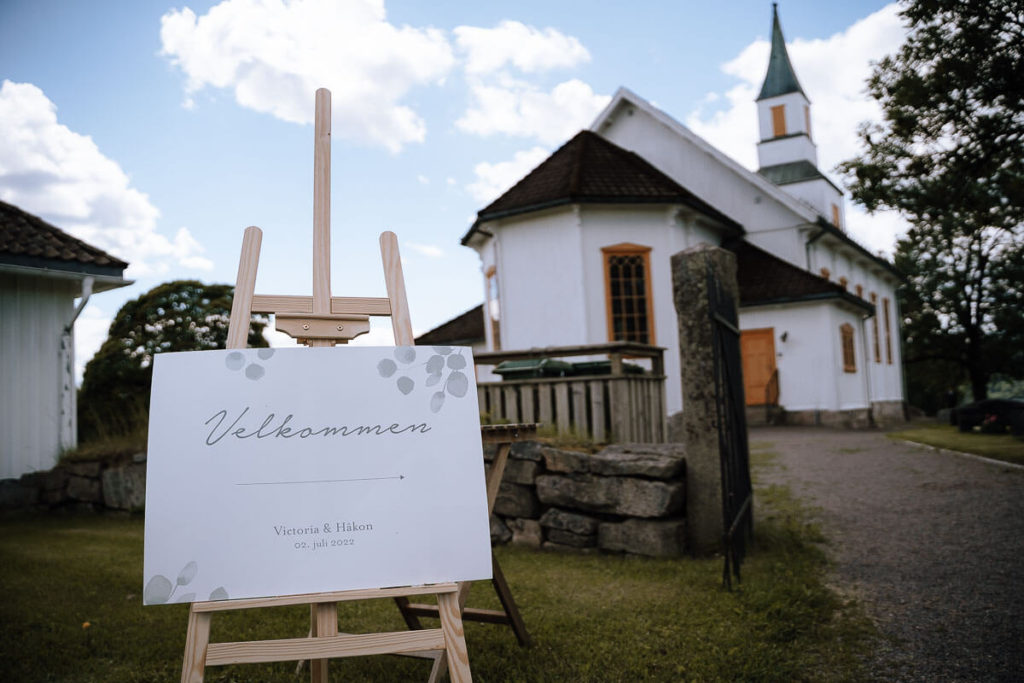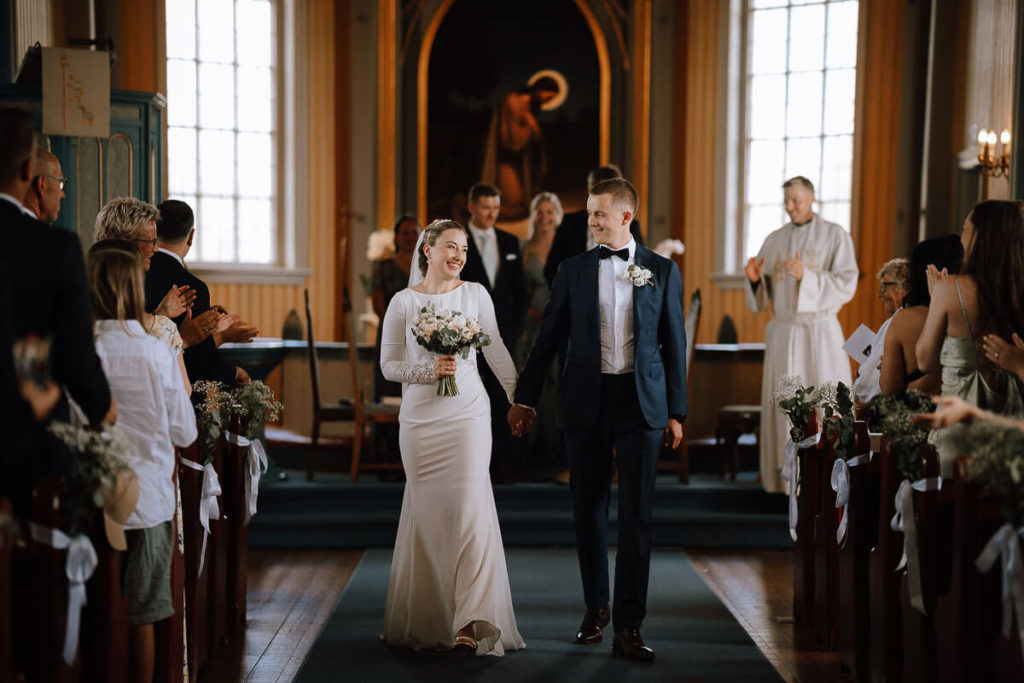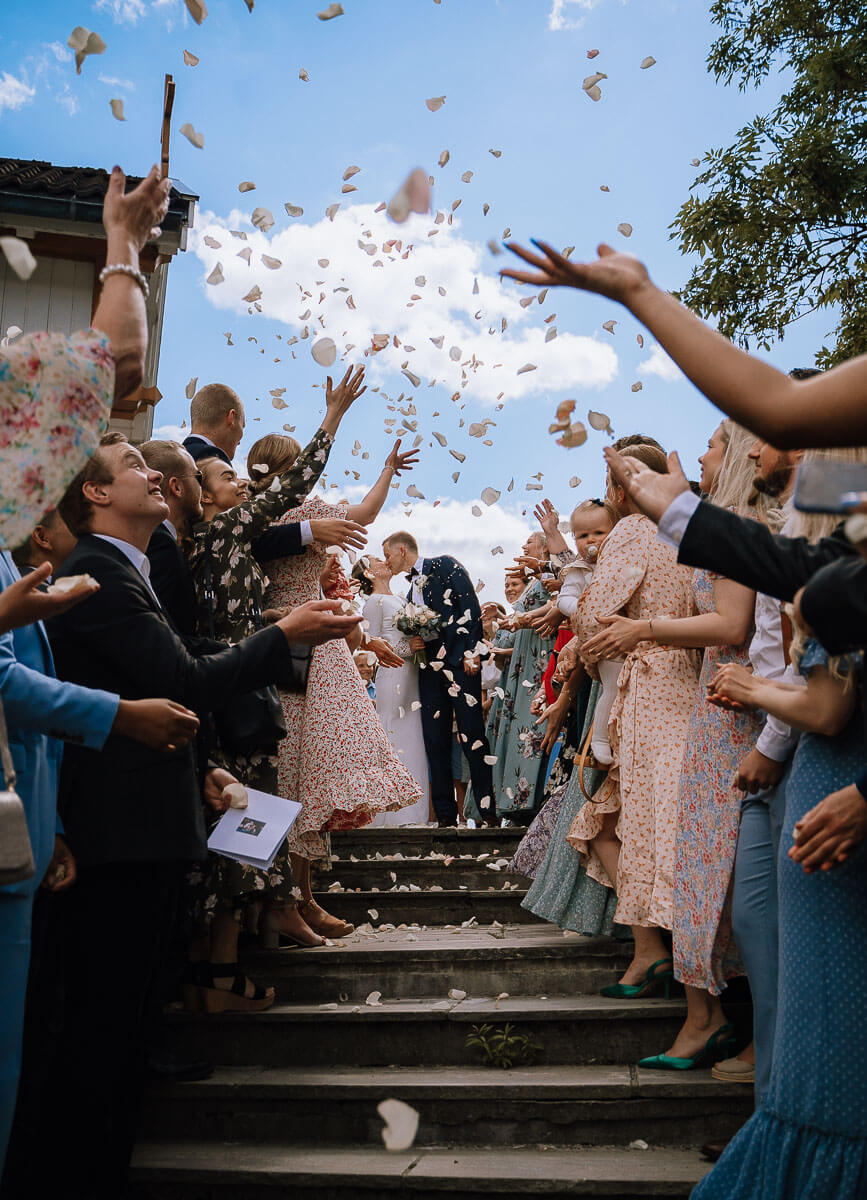 Now heading to our final destination – Bogstad gård. But on the way quick stop at Grandpa's home in Central Oslo. He wasn't able to attend the wedding due to old age & health concerns, but he was so happy to see his granddaughter in a white dress
Historical Wedding Venue in Oslo – Bogstad gård
If you're looking for a wedding venue in Olso that has scenic views, and historical buildings and is remote enough for privacy – Bogstad gård is perfect. Note weddings are usually organized in the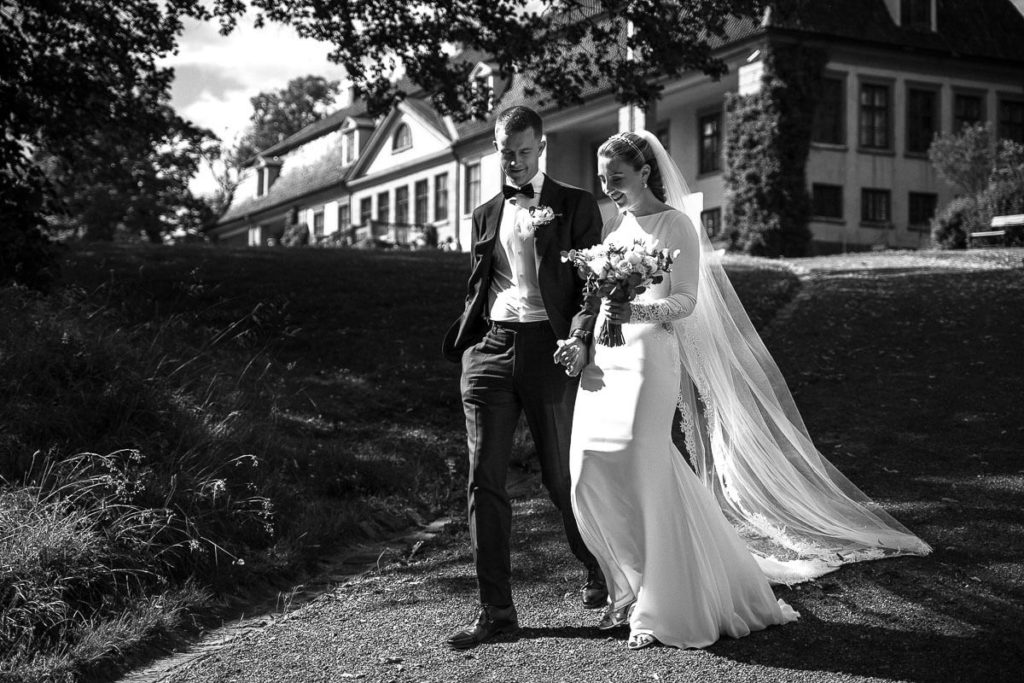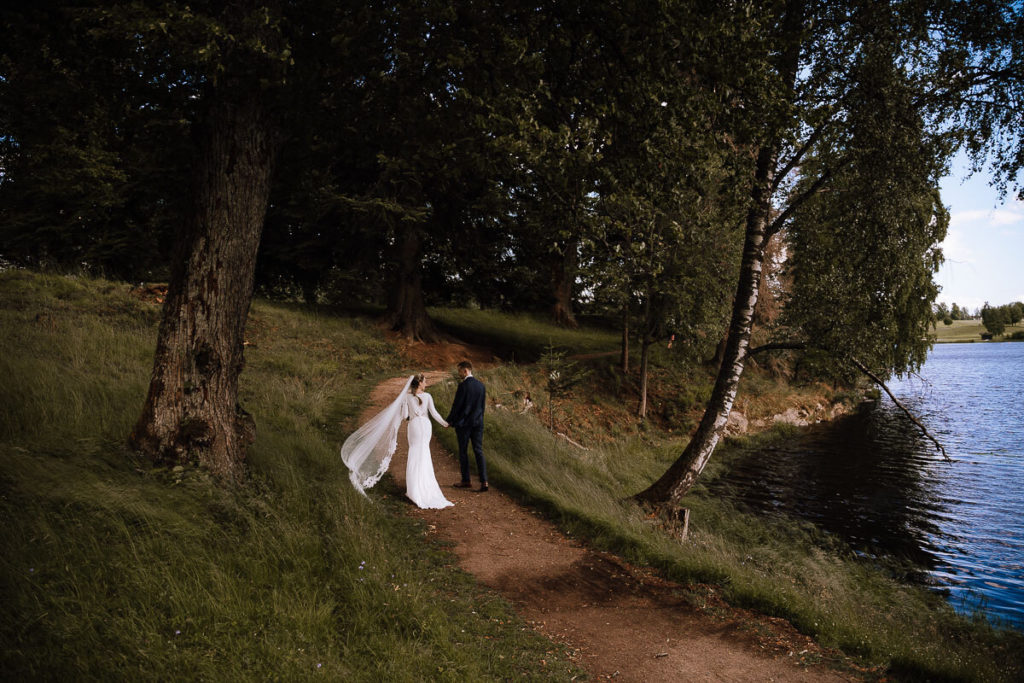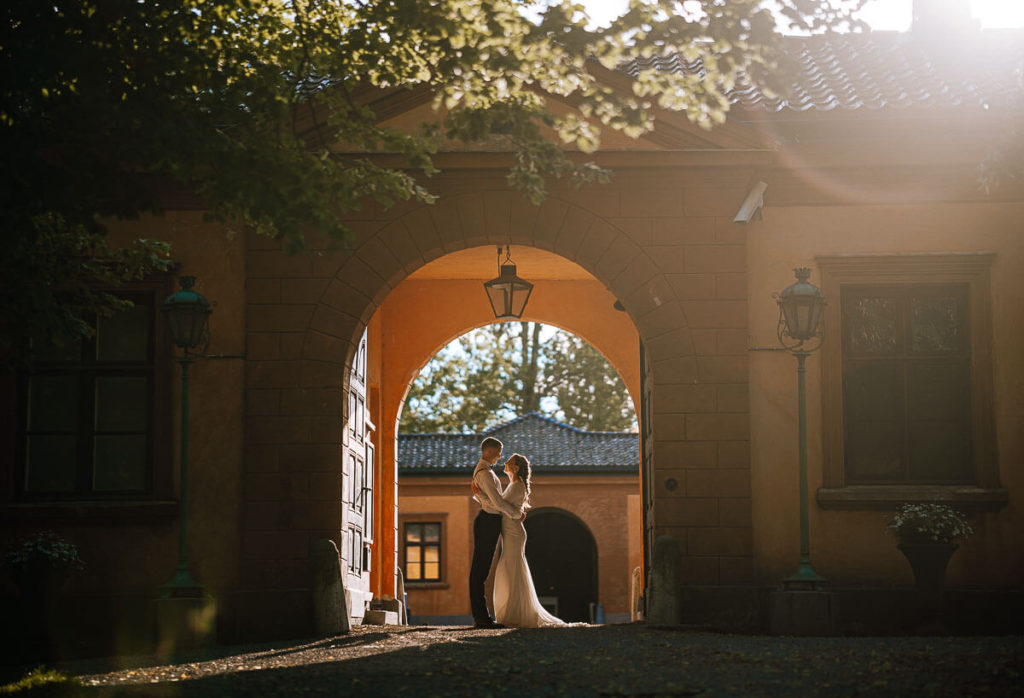 * Also check out this post on 5 tips for a stress-free wedding. *
Overview of wedding vendors for this summer wedding in Oslo
Bride getting ready at Hotel Bristol Oslo
Church Nittedal Kirke
Wedding Venue in Oslo Bogstad gård
Wedding Makup&Hair in Oslo Una from Marloustylingbar.no
Rings from www.tesori.no
Photographer inesephoto.com
Norwegian wedding couple – Victoria & Haakon
High school sweethearts Victoria & Håkon reached out to me after they saw my images at one of their friend's friend's wedding in Villa Malla. Their's number one wish was to have a fun, memorable, and colorful wedding and they were looking for a photographer that could be awesome at both the formal & informal parts of the day.
Click here to see wedding packages and book your wedding photographer today.