Oslo City Hall wedding – Rådhus bryllup
If you're looking for the best City Hall location for your wedding in Norway – Oslo Rådhus is THE One.
First, this is where the Nobel Peace Prize ceremony is held every year.
Secondly – Oslo Rådhus itself is a masterpiece. Filled with art from top to bottom – literary. There is not a wall that wouldn't have a mural or a famous portrait on it. It is the most photogenic building in Oslo, and I want to say Norway. It's unique and spacious, and very photogenic.
And thirdly – You get married in front of Edvard Munch's original painting.
But let me step back a bit & introduce you to my supercool couple Tara & Øyvind
Portraits at Oslo City Hall gardens
Tara & Øyvind have theyr whole history tied to Oslo city. They met each other at one of many parks, so it felt natural that this is where our story begins.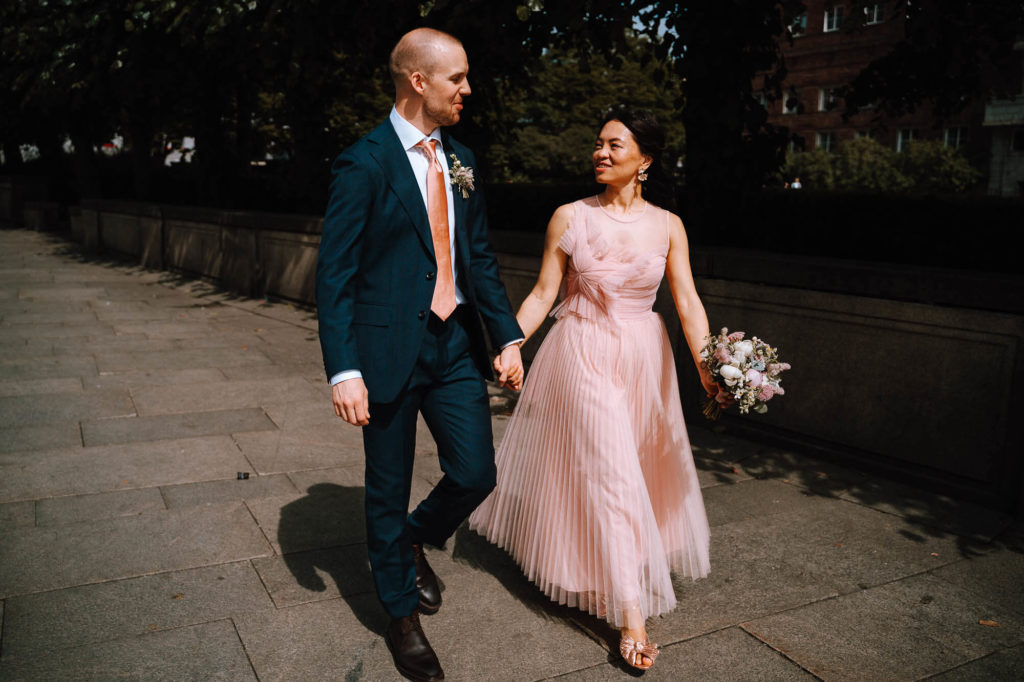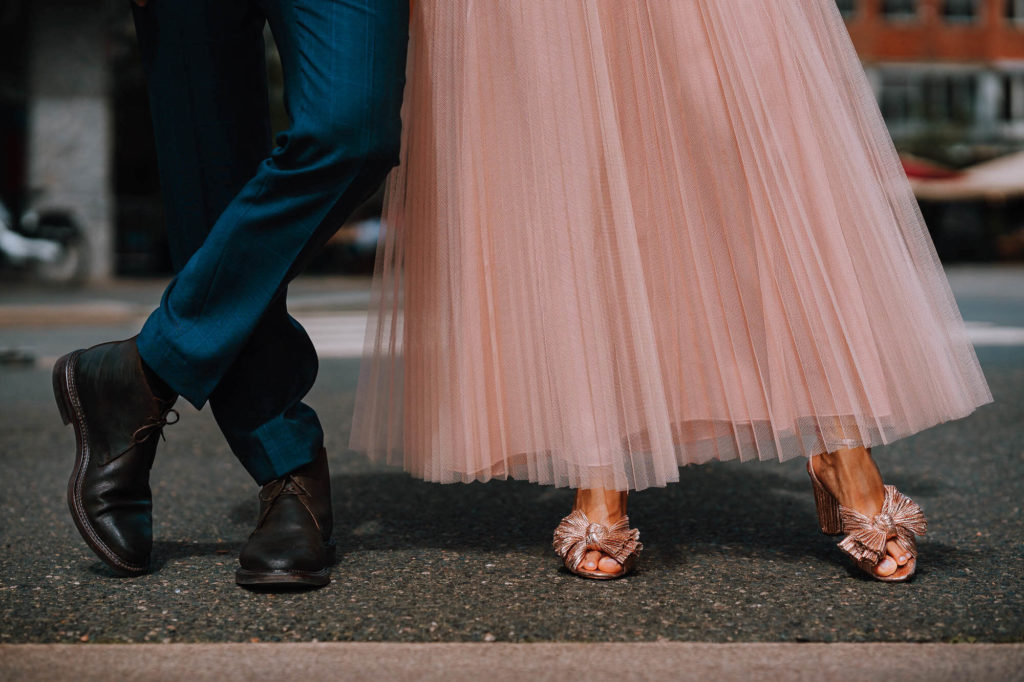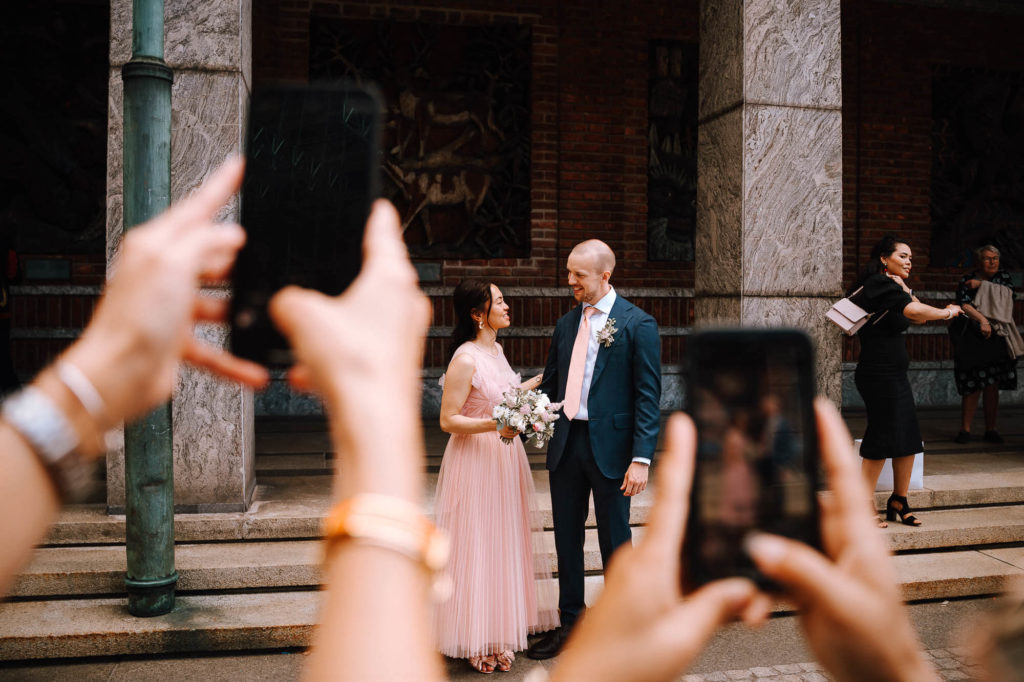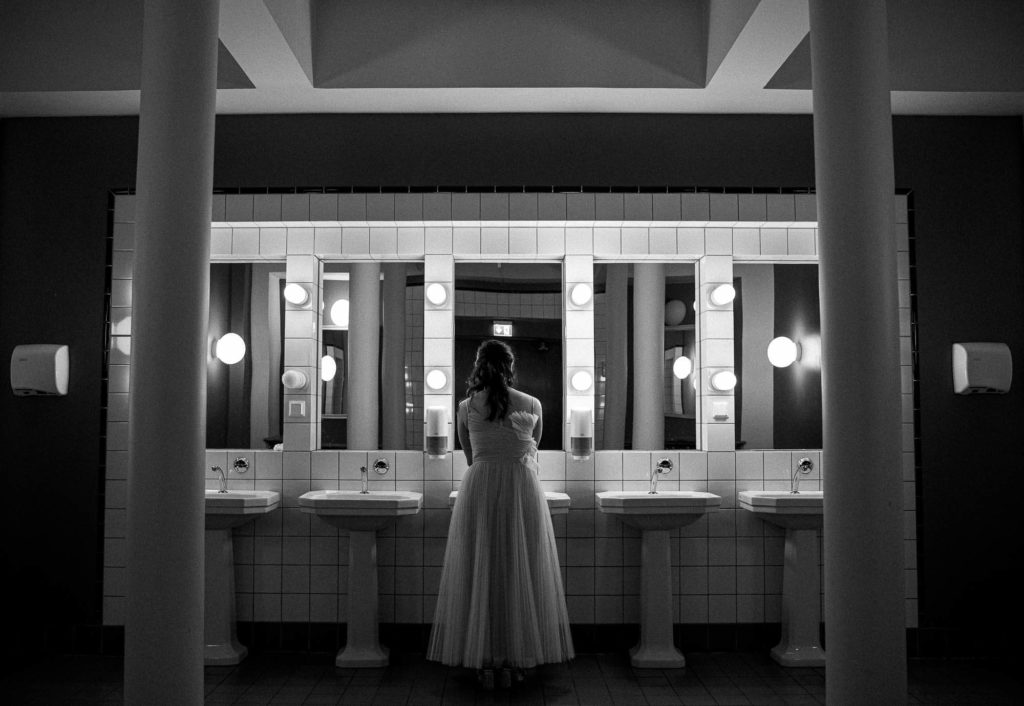 Ceremony at Oslo City Hall – Rådhus
City Hall ceremonies usually take no more than 15 min. But what I love about Oslo Rådhus – they really make it feel special.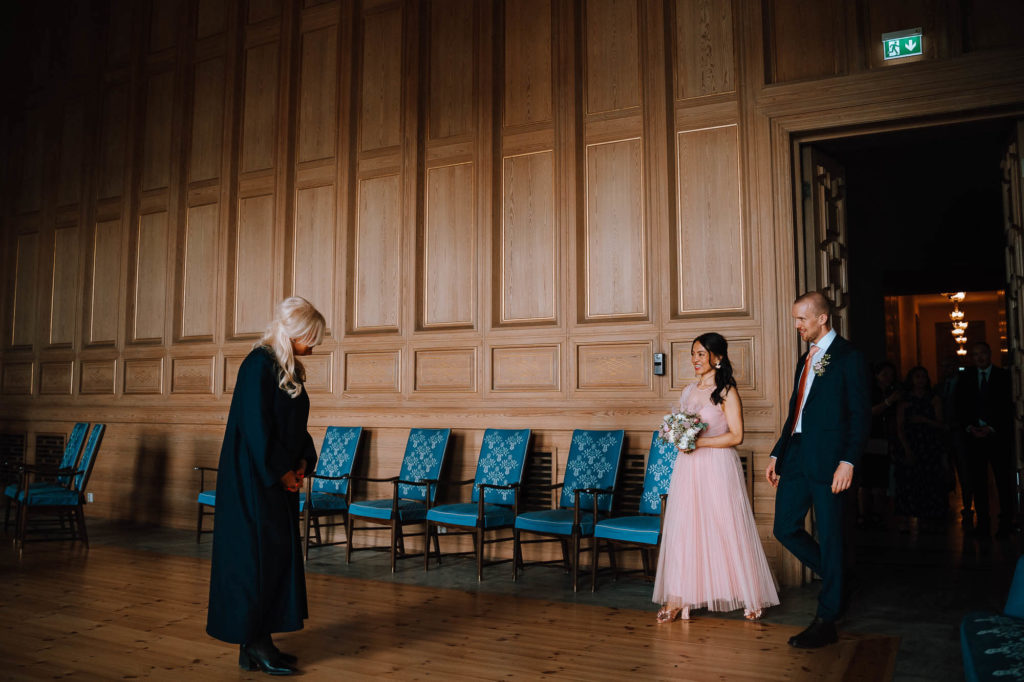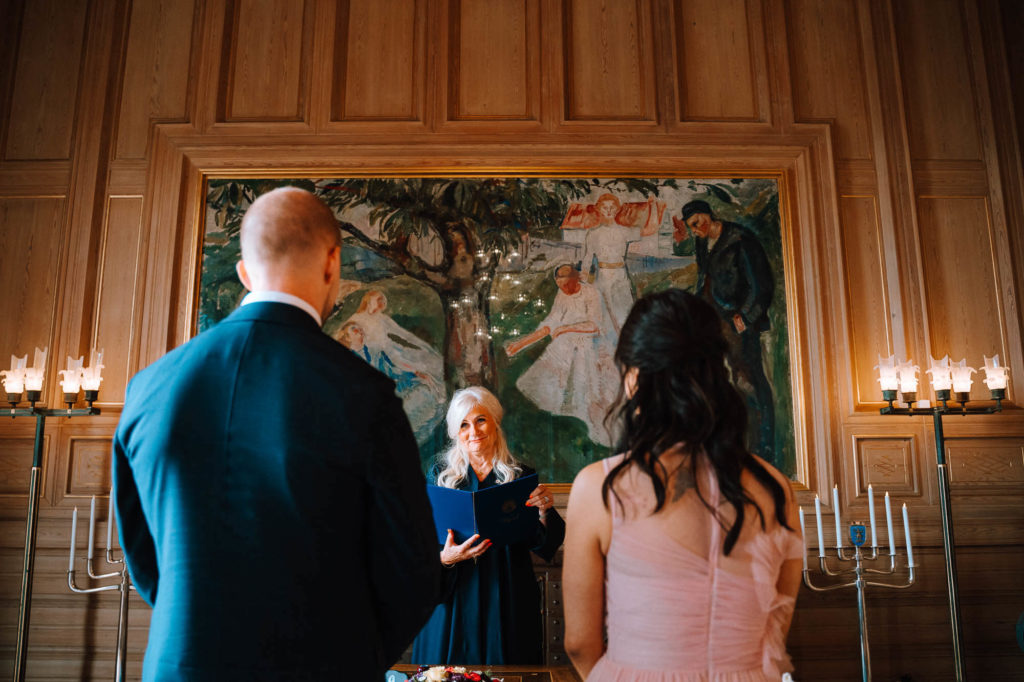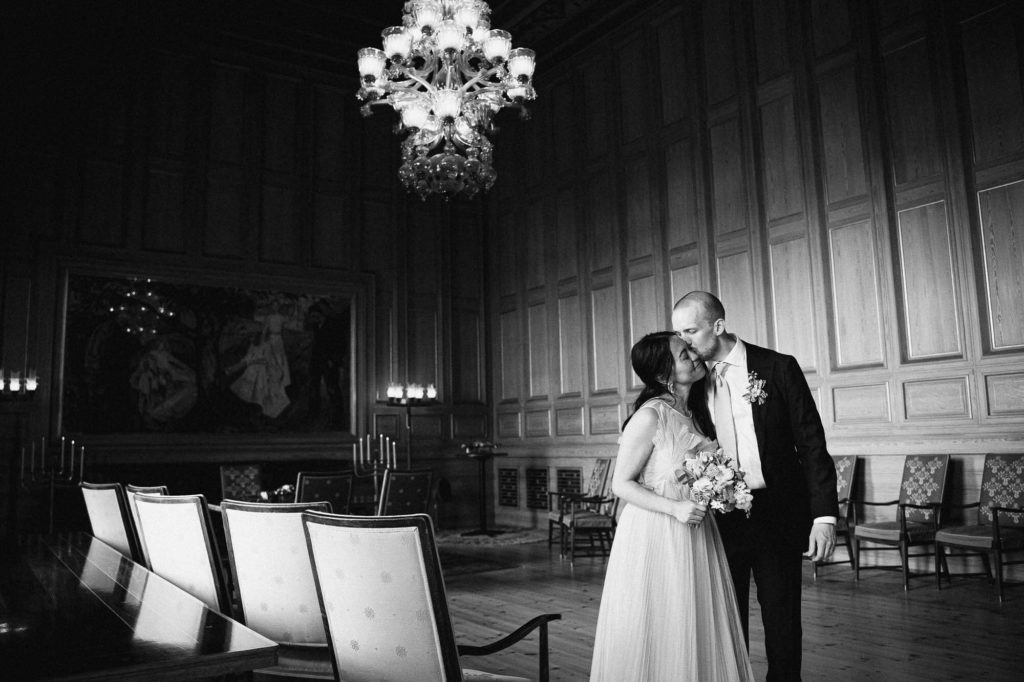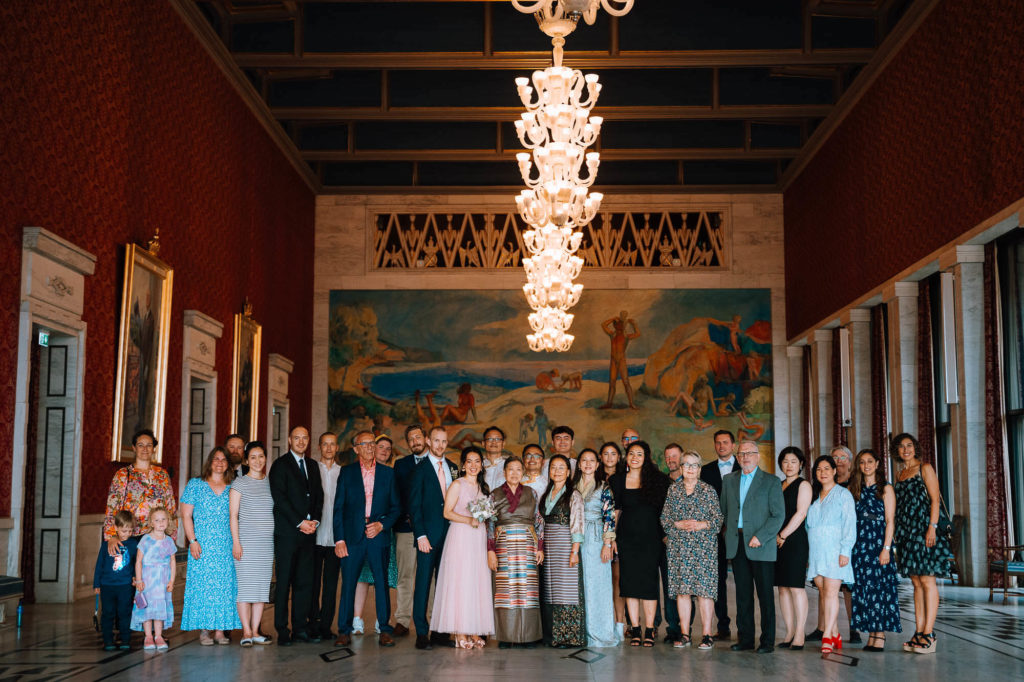 After the ceremony, you're free to explore Rådhus with your photographer. There are several bigger and smaller halls to get some unique images, so I would set aside at least 30-60 min for that. And if your wedding is planned in the cold season, you can stretch it to 2 hours easily.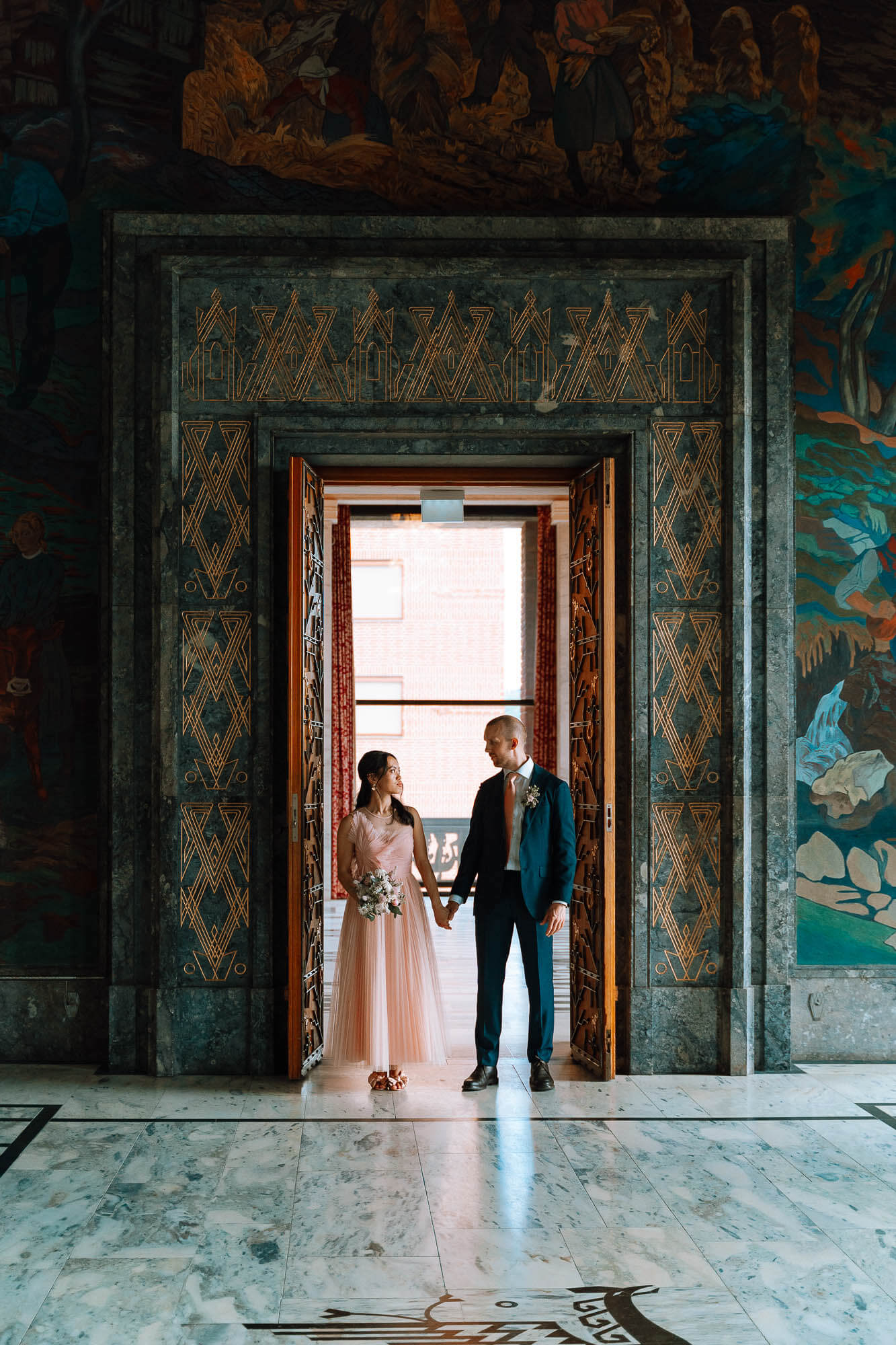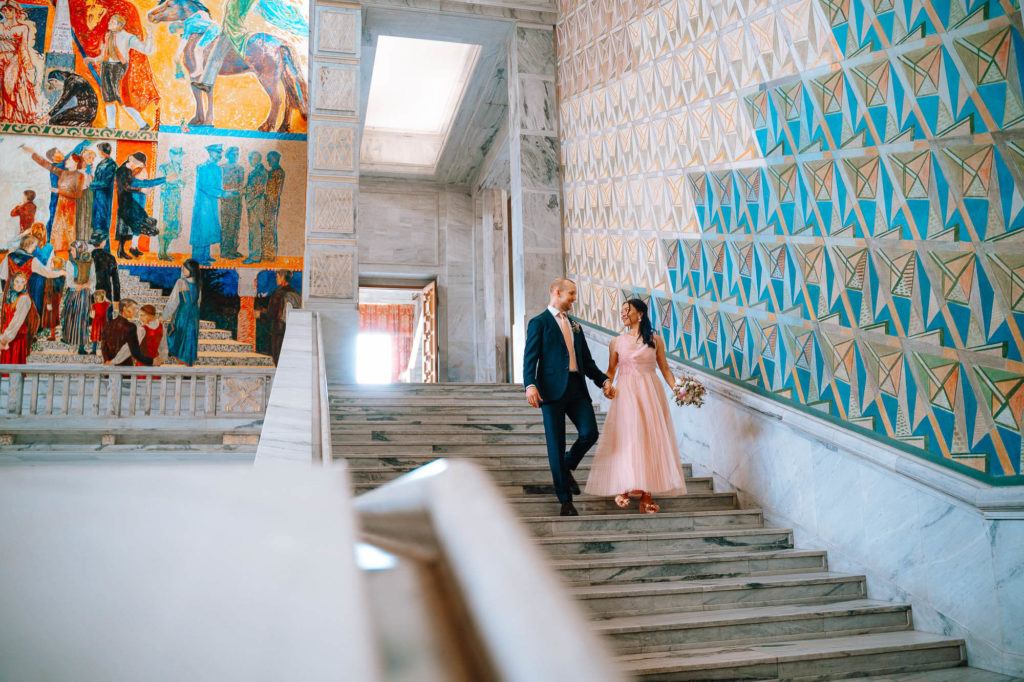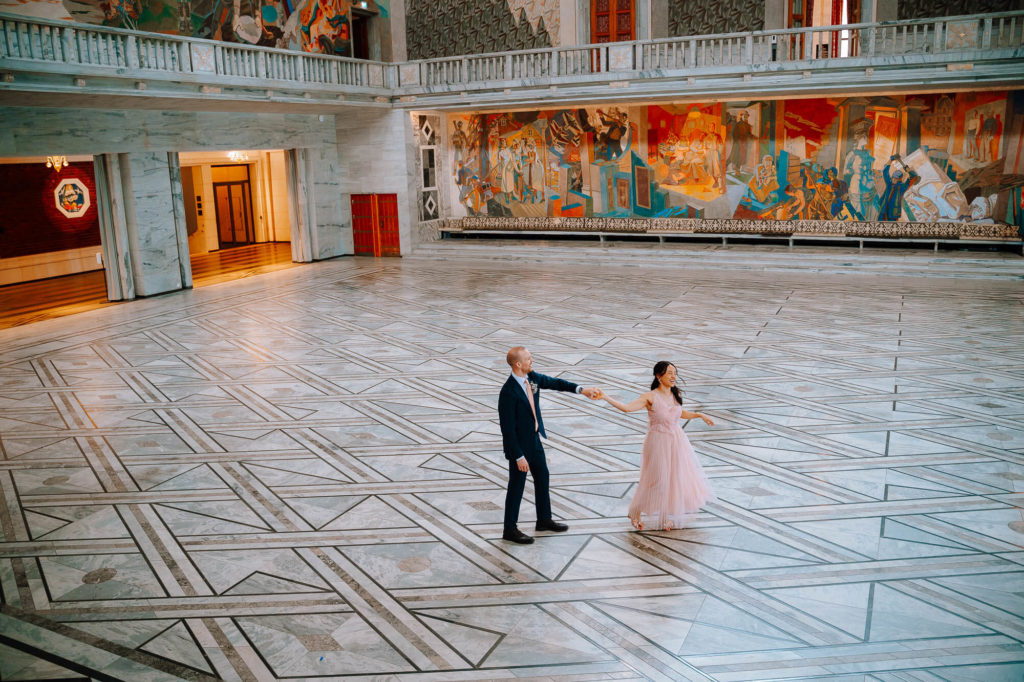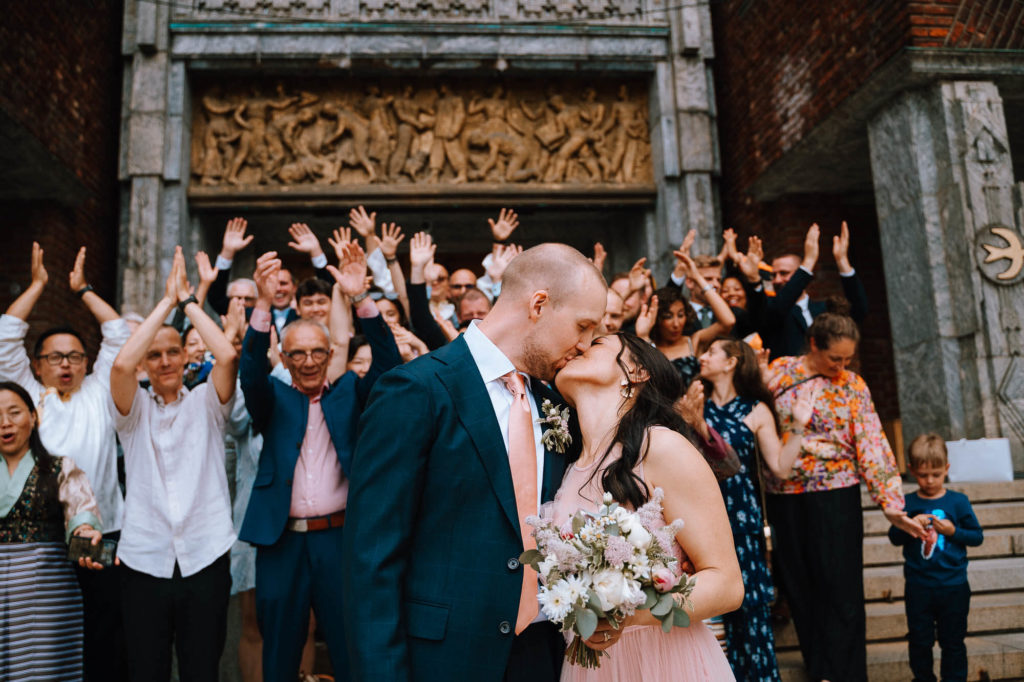 After the ceremony, we headed to Palace Park (Norwegian: Slottspark) which surrounds the Royal Palace. It is one of those parks that has lots of hidden gems and has such beautiful flower gardens. If you would like to see another wedding that had portraits done in this park, you should check out this other Oslo City wedding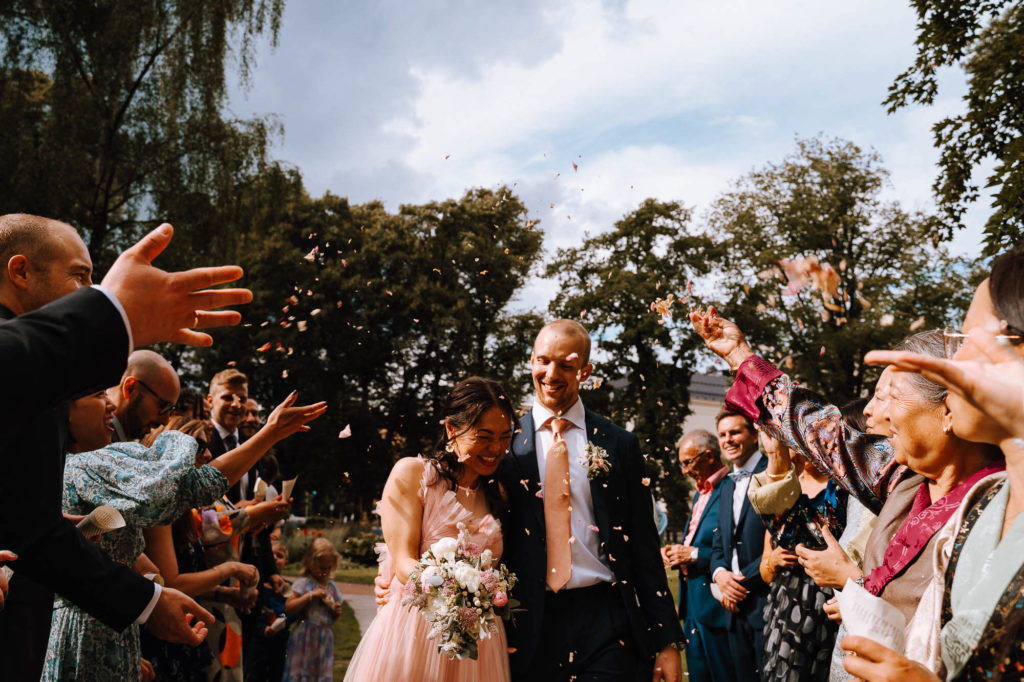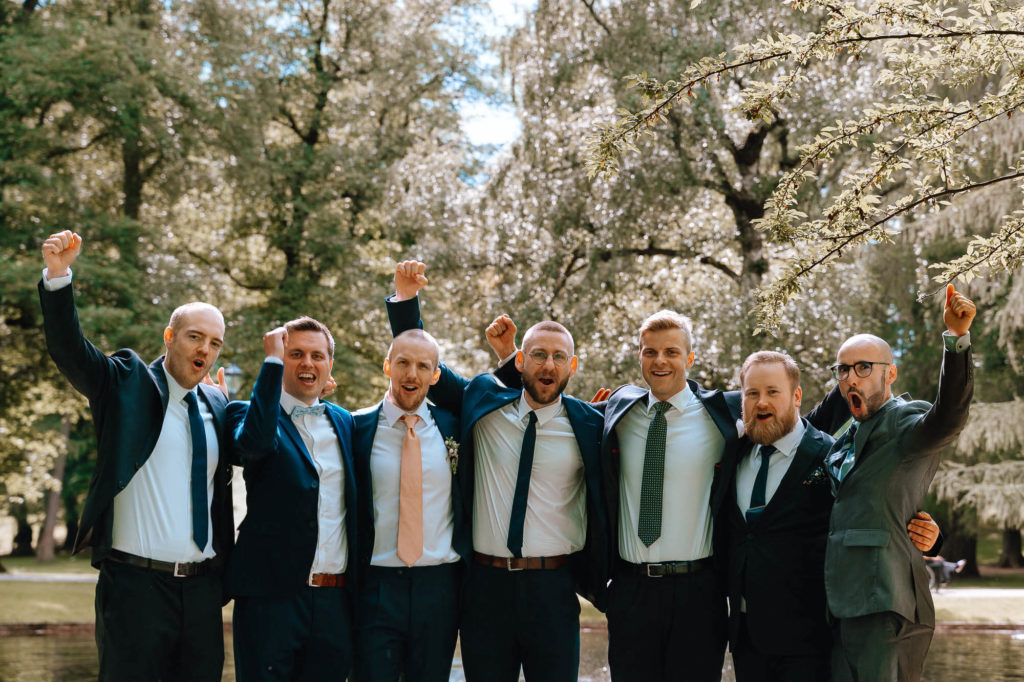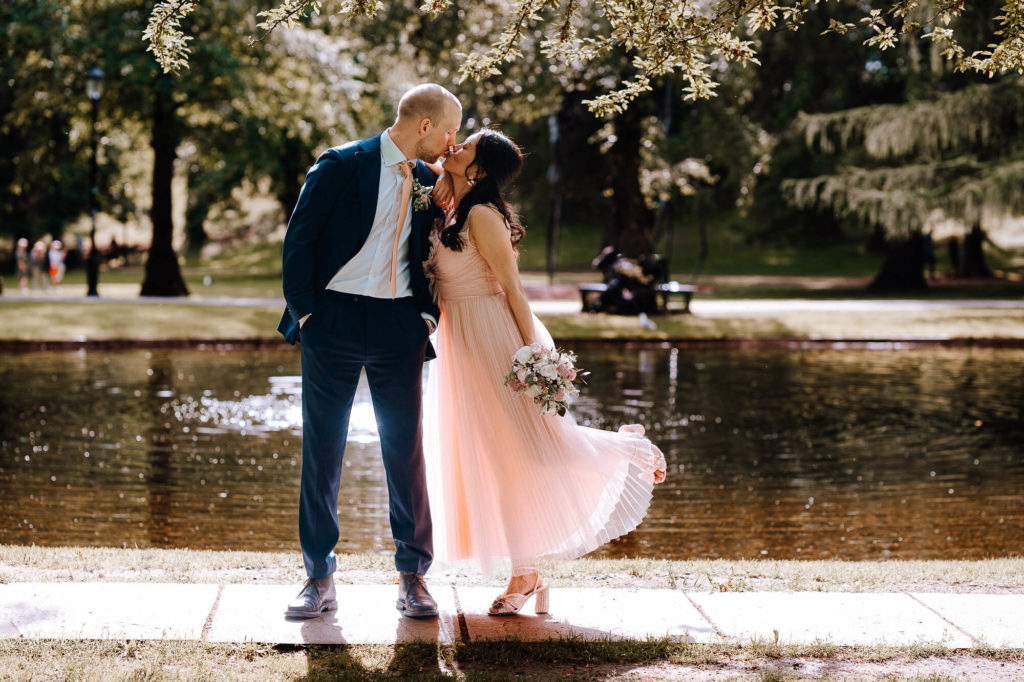 Wedding Dinner at Park 29
My client booked me for 3 hours, so the last bit was mingling at restaurant Park 29. When you step into the courtyard, you feel like you're somewhere in France with nice live music, you can smell the barbecue and hear the chatter and people enjoying themselves. But the inside is where your head might start spinning. My first thought was – this is where all the elite in the 19th century were at.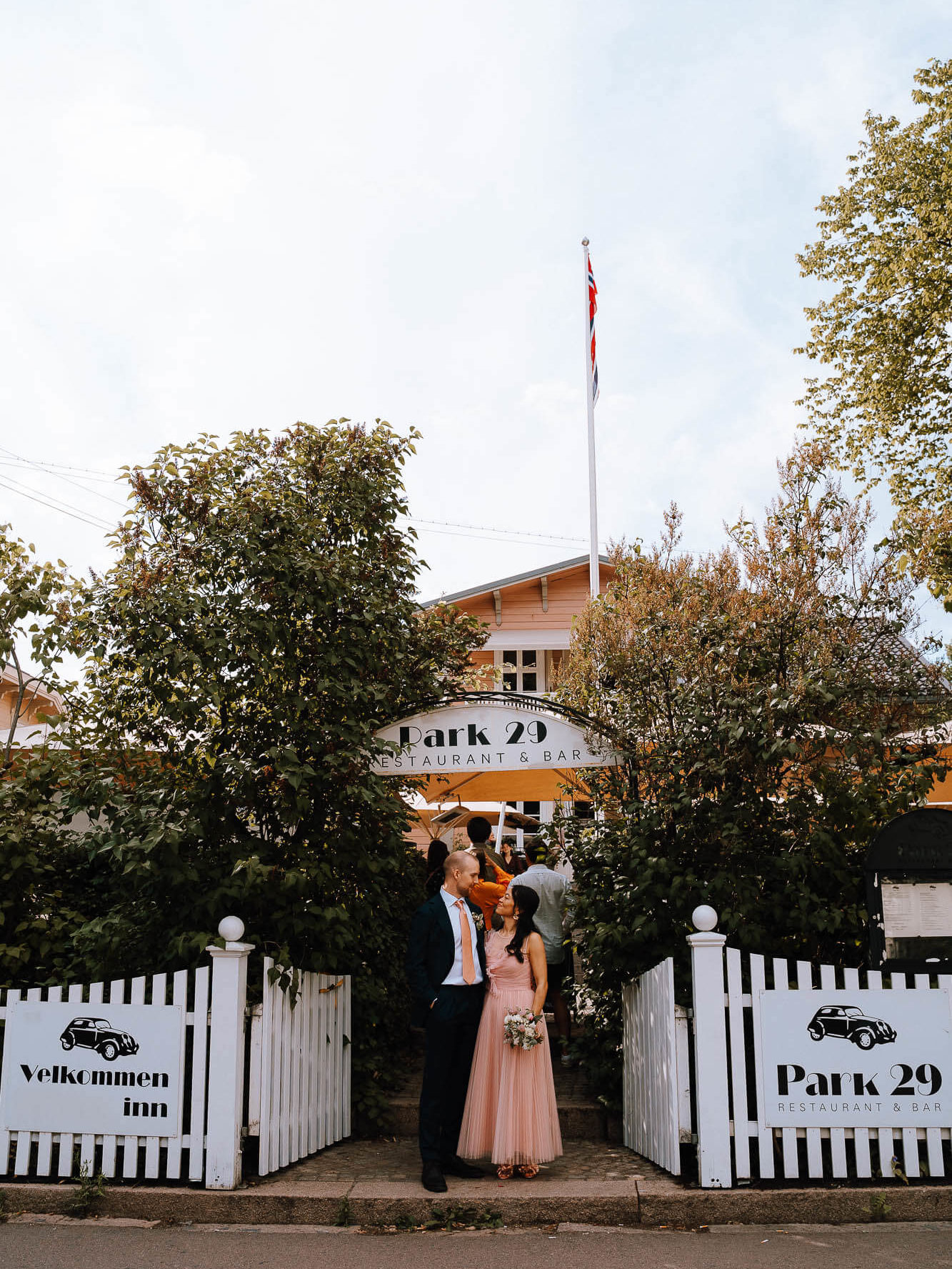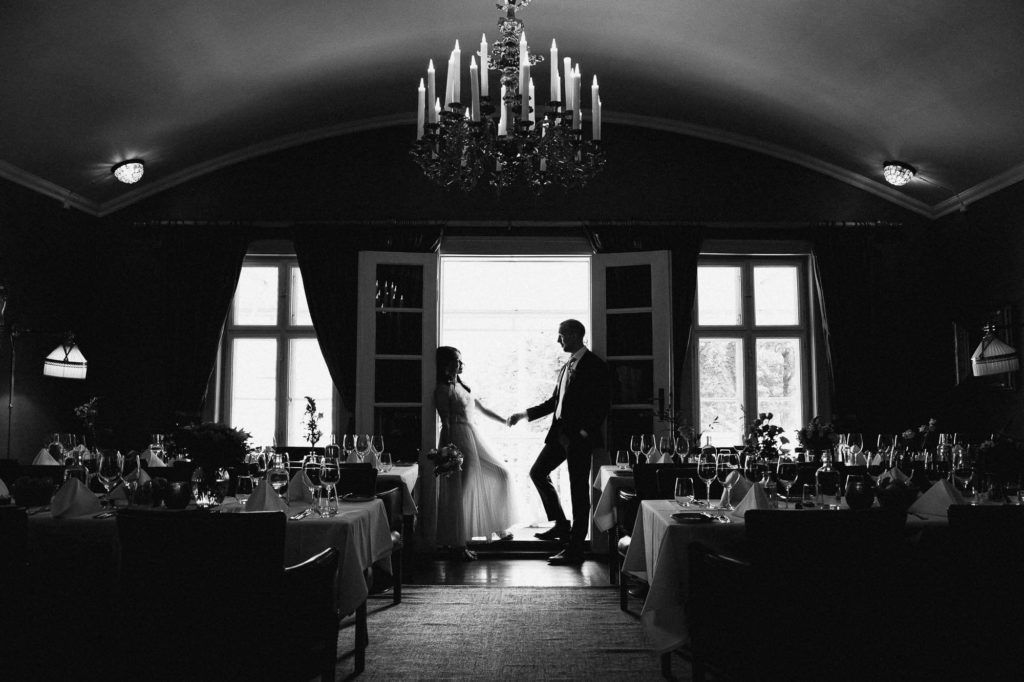 Thank you for reading this post to the end.
If you liked it, you might also enjoy this Summer wedding in Nordre Skoyen Hovedgard in Oslo
If you would like to learn more about my photography prices, click here
Or get to know the photographer behind this post – here is my about page
Overview of wedding vendors for this Oslo City Hall wedding – Rådhus Bryllup
Wedding venue in Olso Park29
Wedding cake from Love and Grace
Her shoes Loeffler bridal